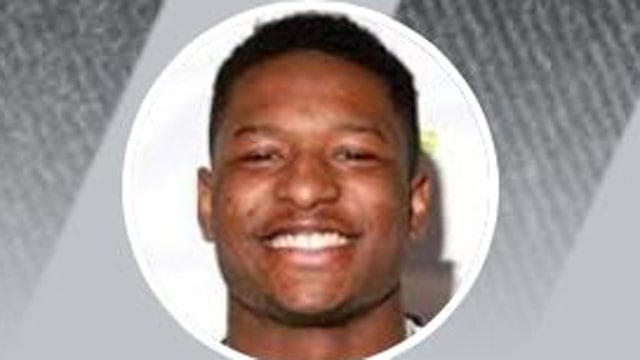 Delvin Simmons (Credit: www.hudl.com)
SPARTANBURG, SC (AP) -
The family of a black man killed in a shooting on the campus of a small South Carolina college two years ago is suing the school and the white officer involved.
The family of 20-year-old Delvin Tyrell Simmons is suing Spartanburg Methodist College, its public safety department and Officer Andrew Tomlinson.
Authorities say Simmons was shot when the vehicle he was driving hit Tomlinson on Nov. 9, 2015.
The State Law Enforcement Division concluded Tomlinson acted properly.
Campus police had been investigating a report of someone breaking into a vehicle when the shooting occurred.
The lawyer for Simmons' family, Joel Hamilton, said he thinks Tomlinson used excessive force.
Spartanburg Methodist College President Scott Cochran said Wednesday he thinks the shooting was justified and the school is preparing a legal response.
PREVIOUSLY:
One student dead, another arrested after officer-involved shooting at SMC
Man charged in crime that ended in fatal shooting arrested again
Copyright 2017 The Associated Press. All rights reserved. This material may not be published, broadcast, rewritten or redistributed.