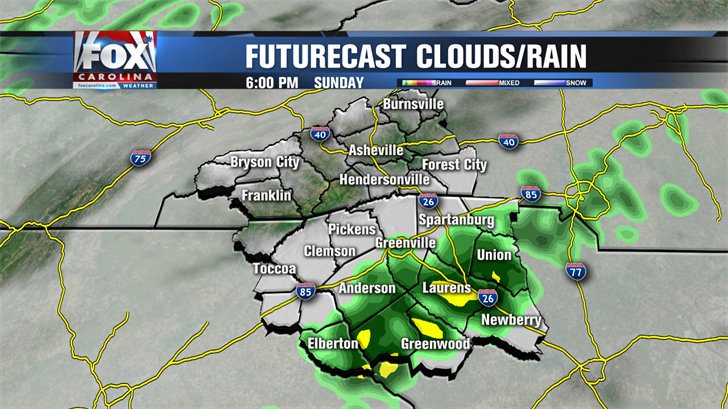 Our cold weekend continues Sunday only with a few showers added to the picture with warmer and drier weather ahead next week.
The rest of Sunday will be mostly cloudy and chilly with highs in the middle to upper 40s with hit and miss showers throughout the day.
Monday will be a lot sunnier and warmer with highs jumping into the upper 50s and lower 60s, which is where they'll sit most of next week.
We'll have a couple of passing showers Wednesday night, and then again possibly on Friday night into next Saturday morning.
Other than that, most of next week looks a lot nicer than this weekend is turning out to be.
Copyright 2017 FOX Carolina (Meredith Corporation). All rights reserved.