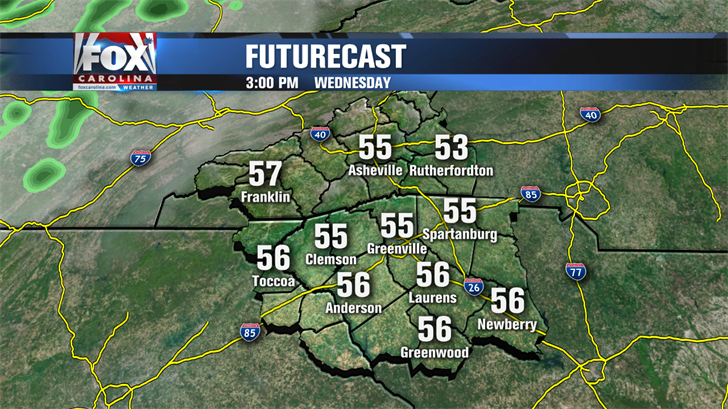 A temporary warm-up late week gives way to big changes over the weekend!
Partly to mostly sunny in the afternoon with temperatures struggling into the 50s to near 60 degrees in a few spots.
An evening shower or two is possible, especially near the TN/NC line…but most areas should stay void of measurable rain.
Thursday and Friday will be brighter and warmer days with highs generally in the 60s with no chance of rain.
Saturday starts dry, but a strong cold front will bring a good chance of rain in the evening hours. As colder air rushes in, a brief rain/snow mix or areas of light snow could develop in the higher peaks of western NC toward early Sunday.
The rest of Sunday will be quite blustery and substantially colder with highs in the 40s to mid 50s.
Monday starts off with a freeze across the entire area with temperature likely plunging into the 20s! A slow warming trend is expected at least through Tuesday, culminating in a decent start to Thanksgiving week.
Copyright 2017 FOX Carolina (Meredith Corporation). All rights reserved.