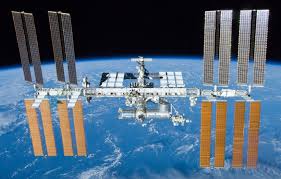 From NASA
If you want to catch the flyover of the International Space Station, look up to your northwest at 6:40AM on Wednesday morning. You'll see it appear at 10 degrees above the horizon, then it will move across the sky and exit to the east.
Skies should be mostly clear by early Wednesday.
The ISS flies over multiple times in a month in many cases, depending on the orbit. It is most easily seen at night however! If you get video, be sure to post it on our Fox Carolina News Facebook page!