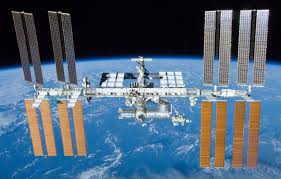 From NASA
If you want to catch the flyover of the International Space Station, look up to your west at 6:25PM on Tuesday evening. You'll see it appear at 29 degrees above the horizon, then it will move across the sky and exit to the north-northeast..
We may have a few clouds out there, but some clear sky should provide alright viewing conditions for some!
The ISS flies over multiple times in a month in many cases, depending on the orbit. It is most easily seen at night however! If you get video, be sure to post it on our Fox Carolina News Facebook page!