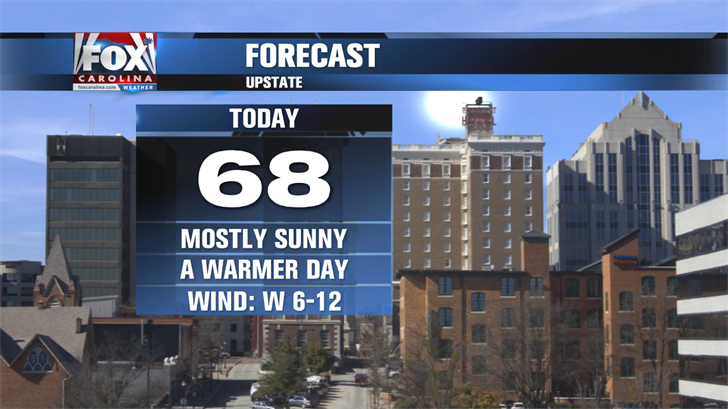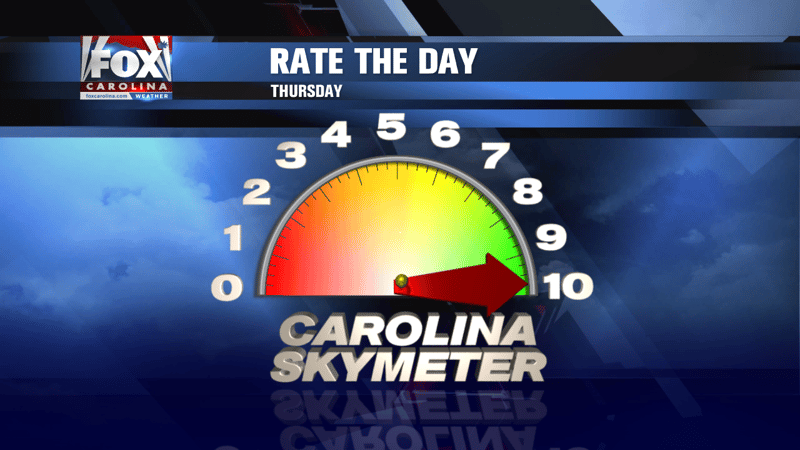 Nice and mild weather ends the week before big time changes arrive over the weekend.
Today brings a sunny sky and a warmer afternoon with highs reaching the 60s area-wide and upper 60s in the Upstate.
Friday will remain nice, but highs scale back a few degrees to near seasonal levels in the lower 60s.
Saturday starts dry, and most of the day could end up being dry as a cold front lurks to the west. Clouds will increase, but temperatures stay mild with highs in the low to mid-60s.
That front is slated to bring a round of rain during the evening and overnight hours of Saturday to a good chunk of the area, but scant moisture return will limit rain intensity and duration.
As colder air rushes in, a changeover to rain/snow or light snow is expected in the higher elevations of western NC where some minor accumulation could occur early Sunday. This would be most likely in areas nearest the TN/NC line.
The rest of Sunday will be partly to mostly sunny but cold and blustery ahead of a freeze into Monday morning.
The first part of Thanksgiving week looks dry with temperatures in the 50s Monday and 60s by Wednesday with mostly dry conditions expected.
Copyright 2017 FOX Carolina (Meredith Corporation). All rights reserved.