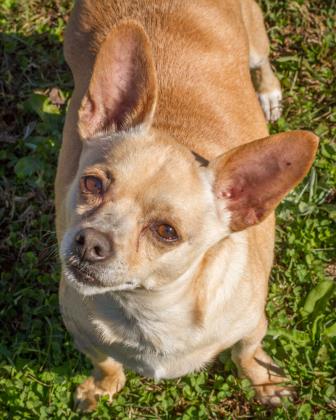 For Fox's Four Legged Friends this week I chose a fabulous senior dog from Oconee Humane Society. It's "Adopt a Senior Dog Month", and Rocky is an example of one of the wonderful, older dogs out there needing a good home.
Here is what Oconee Humane Society has to say about Rocky: Spunky senior Chihuahua, Rocky, is looking for his forever happiness. He's a loving little cuddle bug and thinks nothing is finer than snuggle time. He's quite good on a leash and will happily accompany a nice person on a walkabout...lots to see and sniff! Sweet Rocky is heartworm positive which shouldn't be a deal breaker since it is a treatable condition. It certainly doesn't put a damper on his ability to give love and kisses!!
Rocky's dream is a forever home... please make it happen for him.
*Rocky is 8 years old and weighs 17 pounds
If you are interested in Rocky, head to Oconee Humane Society at 1925 Sandifer Blvd in Seneca!