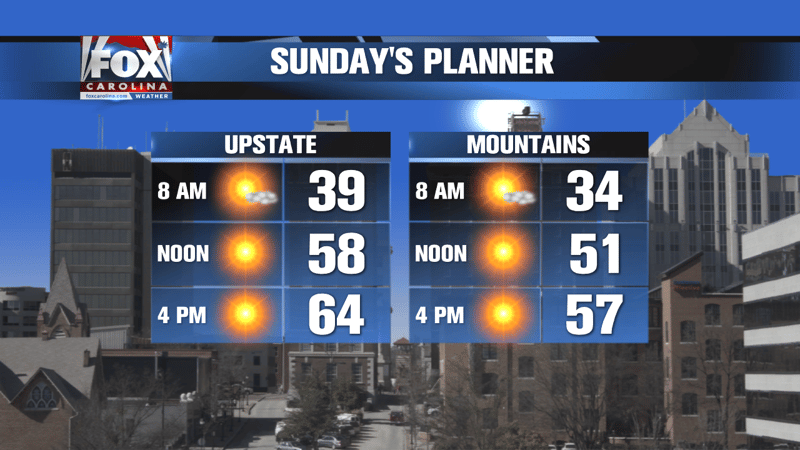 Sunnier weather on Sunday will keep temperatures mild to start next week with rain arriving by Thursday.
Bright blue skies will be in place on Sunday with highs in the upper 50s in the mountains and middle 60s in the Upstate. Sunday night into Monday morning will be much colder as lows drop into the upper 20s in the mountains and middle 30s.
Despite that, highs will still be almost identical on Monday thanks to a sunny skies once again.
That will continue Tuesday and Wednesday ahead of a disturbance set to move in on Thursday. That will result in scattered showers across the area, with a few mountain snow flurries possibly by early Friday morning.
This will usher in cooler air resulting in highs in the 50s Friday into the start of next weekend.
Copyright 2017 FOX Carolina (Meredith Corporation). All rights reserved.