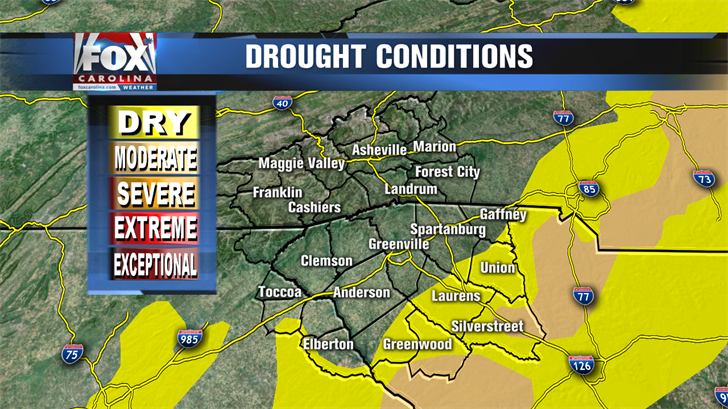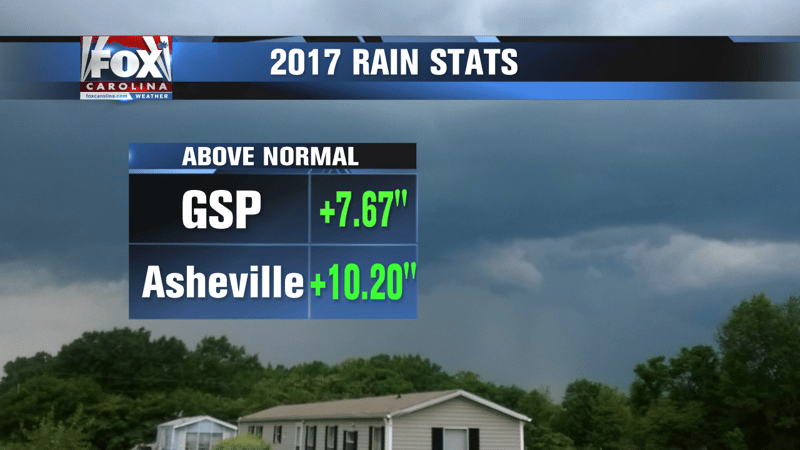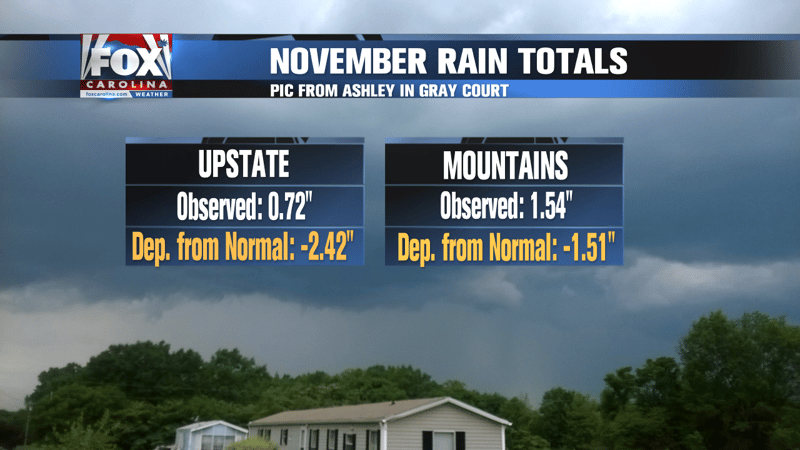 Greenville and Asheville have posted above normal rain totals for most of the year, so you wouldn't think that the word drought would be in our vocabulary.
Believe it or not, despite Asheville and Greenville being over 10 and 7 inches above average for the year, eastern portions of the Upstate and most of the Midlands are exhibiting mild to moderate drought conditions.
If you recall during a lot of those severe weather outbreaks from various tropical systems and otherwise that produced flooding rains (which does no good for drought conditions), did so in areas west of the midlands.
By the time they finally did progress east, they dropped heavy rain only for a few minutes in these eastern locations, which didn't result in near as much rain as what their western neighbors received.
Another thing to note is that most of the month of November has been very dry even for GSP and Asheville who are 2.5 and 1.5 inches below average respectively.
If this trend continues into December, it might mean that these drought conditions could spread west into more of the Upstate and mountains.
Copyright 2017 FOX Carolina (Meredith Corporation). All rights reserved.