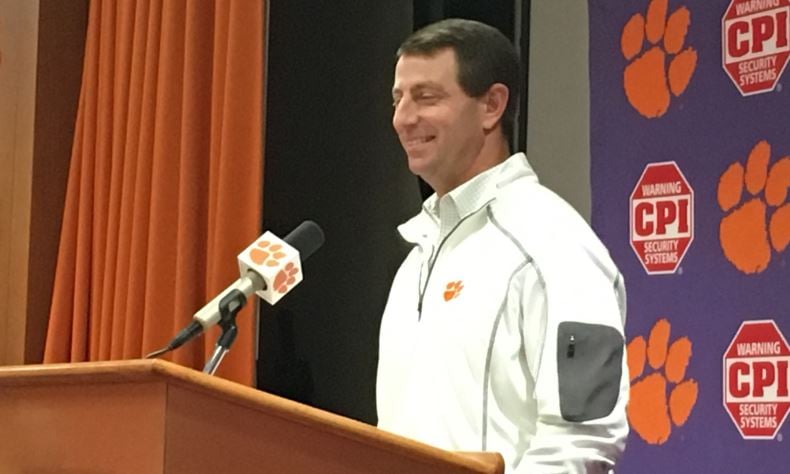 Clemson head coach Dabo Swinney (Nov. 28, 2017/ FOX Carolina)
CLEMSON, SC (FOX Carolina) -
Clemson head coach Dabo Swinney said two great defenses will be going against each other when the Tigers face Miami Saturday in Charlotte for the ACC Championship.
"This is the way it should be, Swinney said Tuesday in a news conference with reporters. "It's been earned on the field by both teams."
Swinney said Miami may be most balanced football team the Tigers have faced all year.
Swinney said Miami coach Mark Richt would be a tough opponent and called him a great coach.
"All he's ever done is win," Swinney said of Richt.
Th head coach feels the ACC Championship is going to come down to turnover margin and big plays.
If they pass this hurdle on Saturday, Swinney sad the team will be one step closer to getting a chance to defend their national championship.
"We're four quarters away from being back in the playoffs," Swinney said.
The ACC Championship game will be broadcast on ABC, Saturday at 8 p.m.

Copyright 2017 FOX Carolina (Meredith Corporation). All rights reserved.