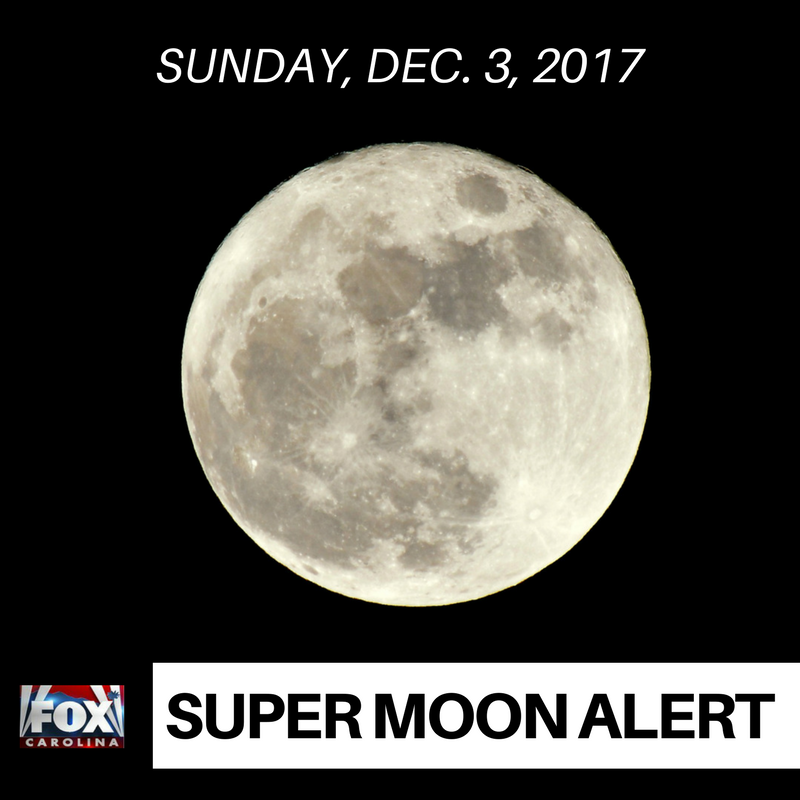 Be sure to look up on Sunday night to view the incredible SUPER MOON! It will appear bigger in the sky because it will be the closest moon has been to earth all year.
The full moon of December is often called the Long Night Moon, since our hours of darkness are maximized in the month.
The moon will appear 30% bigger than it typically looks, plus it will be brighter! Skies should be mostly clear so enjoy the only Super Moon of 2017!