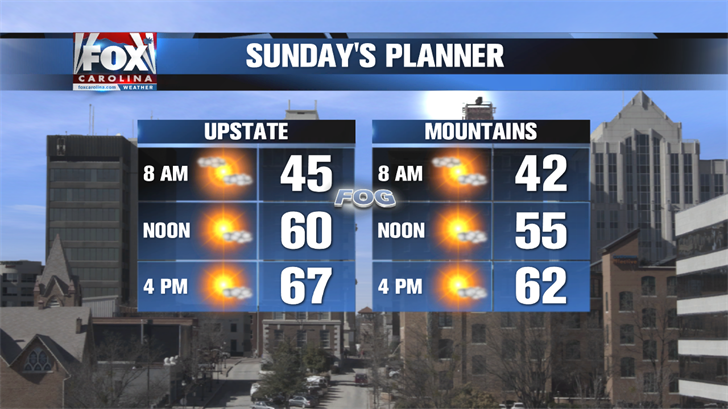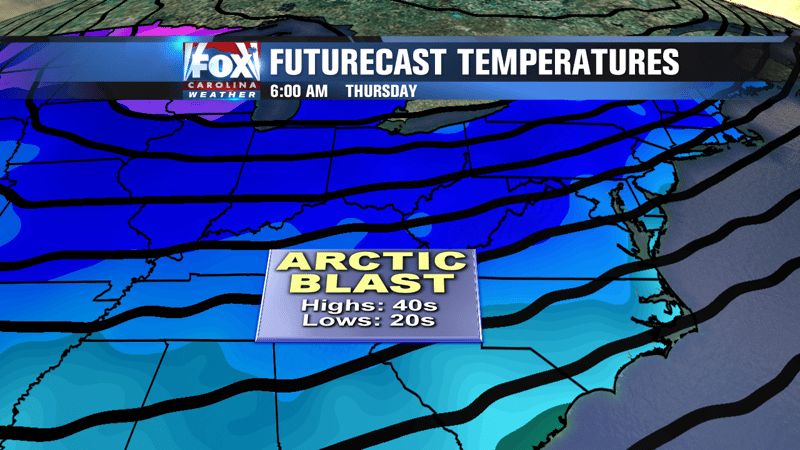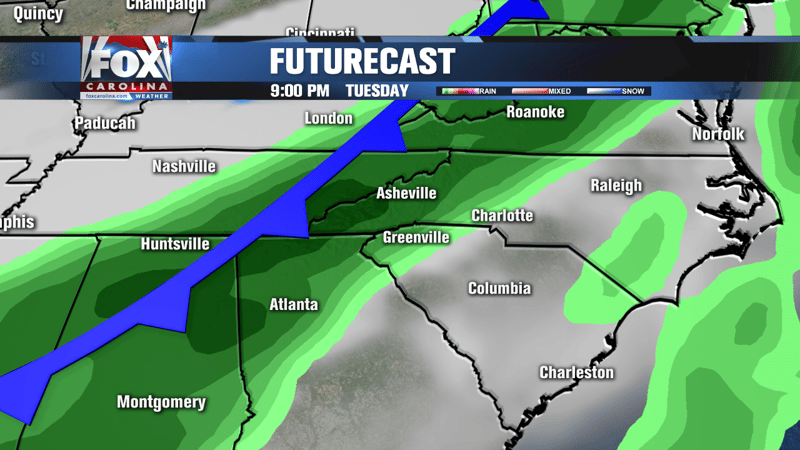 Sunnier Sunday weather will yield area-wide highs in the 60s. The above average temperatures are only around for a few more days before heavy rain and a HUGE drop in temperatures by week's end.
After some fog to start, Sunday and Monday both look warm with highs near 60 in the mountains and in the lower and middle 60s in the Upstate.
Tuesday will bring increasing cloud cover and remain warm ahead of a cold front set to bring heavy rain and a few thunderstorms by the end of the day and overnight into Wednesday morning.
Wednesday will be our transitional temperature day with morning highs in the 50s, which will likely fall throughout as things dry out.
Wednesday night onward is when the rug gets pulled out from under us bringing lows into the 20s to near 30 through early next weekend and highs only in the 40s area-wide.
After our mid-week rain, it doesn't look like we'll have a whole lot of moisture left, but a few mountain snow showers are possible Thursday and Friday, but there's still a fair amount of uncertainty, so be sure to stay with us as things progress late next week.
Copyright 2017 FOX Carolina (Meredith Corporation). All rights reserved.