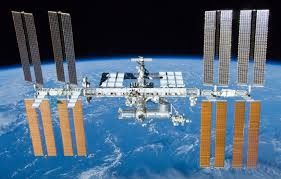 The International Space Station should be visible around 5:28AM Tuesday. This is a frequent occurrence but doesn't always happen at night/predawn and at a time when skies will be clear to view!
If you want to catch the flyover, look to the southwestern sky about 22 degrees above the horizon. it will disappear at about 33 degrees above the eastern horizon. The maximum height in the sky will be 45 degrees.
It will look like a moving star in the sky! Enjoy!