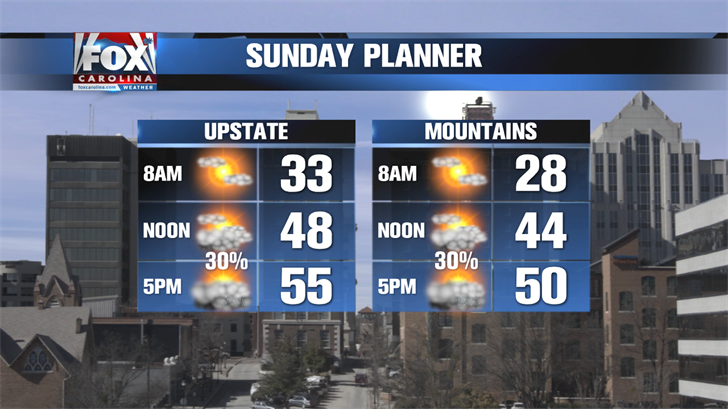 Temperatures will gradually rise over the next few days, but will also be a package deal with a few rain chances throughout early to mid-next week.
Sunday will be a mostly dry day with increasing cloud cover, highs in the low to middle 50s, and a few hit and miss showers during the afternoon.
Monday and Tuesday will bring similar spot shower chances as highs warm into the lower and middle 60s during the afternoon with the help of a steady southwesterly wind.
Another disturbance will move in Wednesday, which as of now, looks like the best rain chance and closest to a wash out. Things could still change between now and then, so this is far from a guarantee.
Safe to say the second half of the week will be a little bit drier, but cooler with highs retreating back into the 50s. Rain chances also look to return Friday into next Saturday, so our dry stretch looks to be short-lived at this point.
Copyright 2017 FOX Carolina (Meredith Corporation). All rights reserved.