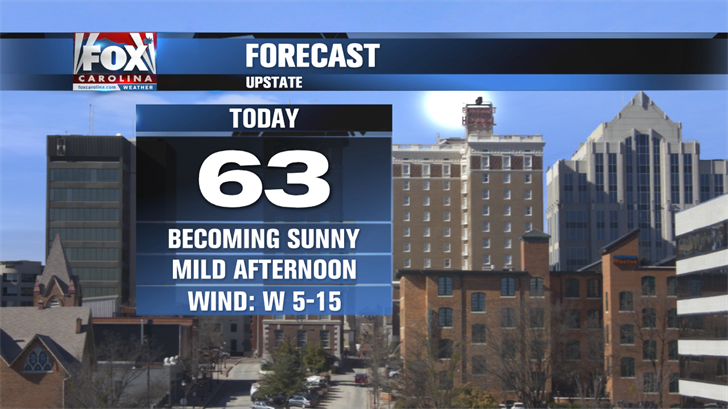 Expect warmer than average weather to start the work week with highs reaching well into the 60s before steady to heavy rain moves in mid-week.
Clouds clear to sunshine today, allowing highs to reach the lower and middle 60s. Tonight stays clear with lows in the 30s and 40s.
Tomorrow warms up even more with a partly cloudy sky and highs nearing 70 degrees, though a small chance for a shower will move in by the early evening.
Late Tuesday night into Wednesday, more widespread, sometimes heavy rain builds into the southeast, and brings cooler temperatures.
A cool down and sunshine will move in behind it on Thursday bringing highs back to the 50s.
But before we know it, we'll return to yet another warm pattern with rain chances next weekend.
As of now, our chances for a "white Christmas" are pretty dismal, but there's still the off chance that could change.
Copyright 2017 FOX Carolina (Meredith Corporation). All rights reserved.