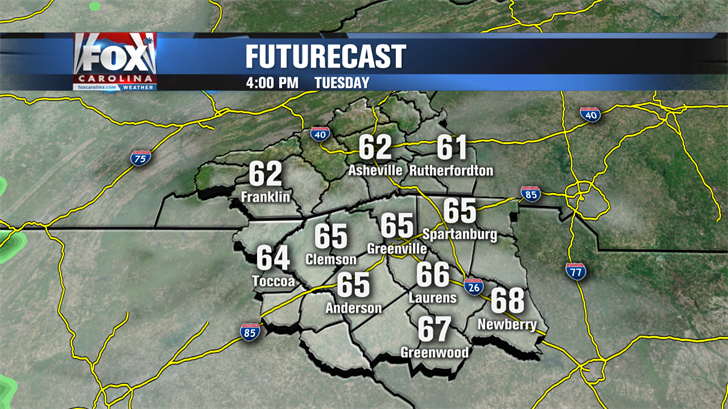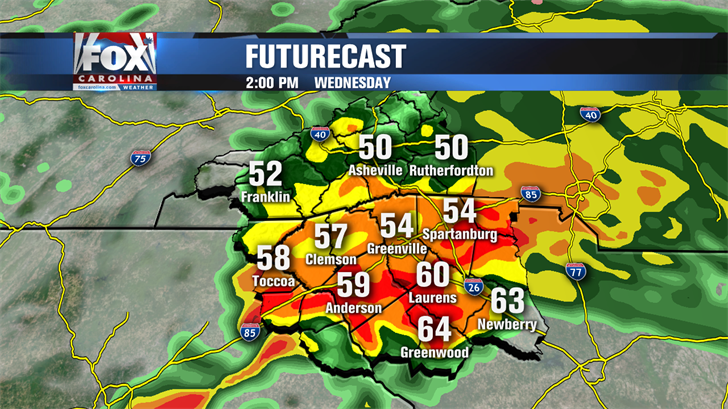 GREENVILLE, SC (FOX Carolina) -
VERY mild today before Wednesday rain brings cooler air for late-week.
Today brings mostly sunny conditions for a good chunk of the day before clouds move in late-day. Expect highs well up into the 60s!
Spotty showers become possible after sunset and last through the evening as lows only drop off into the 50s.
Wednesday sees a near certain chance for widespread, heavy rain for most of the day. 1-2" of rain are likely, and it's also possible some sharply colder air could move in by the afternoon with temperature falling into the 50s or 40s. The heavy rain threat ends Wednesday evening.
Mostly cloudy and cool conditions stick around on Thursday just in time to officially bring in the winter season!
Late-day showers move back in Friday before better rain chances arrive for Saturday and Sunday. While the weekend won't be a total washout, there will be periods of rain.
Christmas Day will feature some colder air moving in, but will it overlap with any moisture? The answer is probably not, but it's something we'll watch closely!
Copyright 2017 FOX Carolina (Meredith Corporation). All rights reserved.