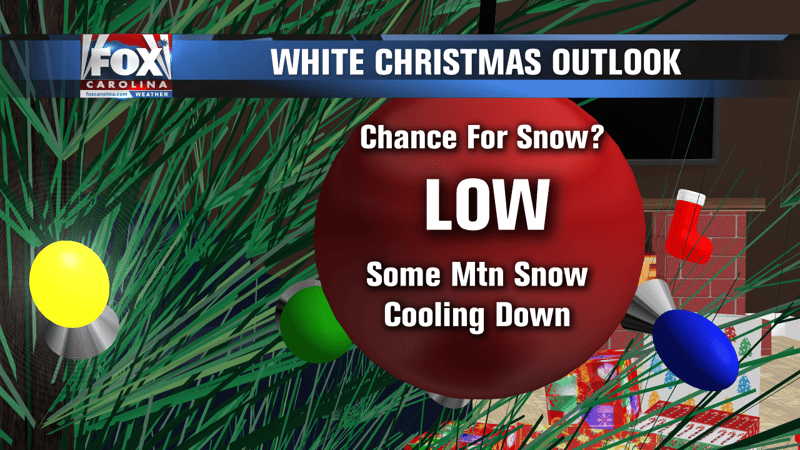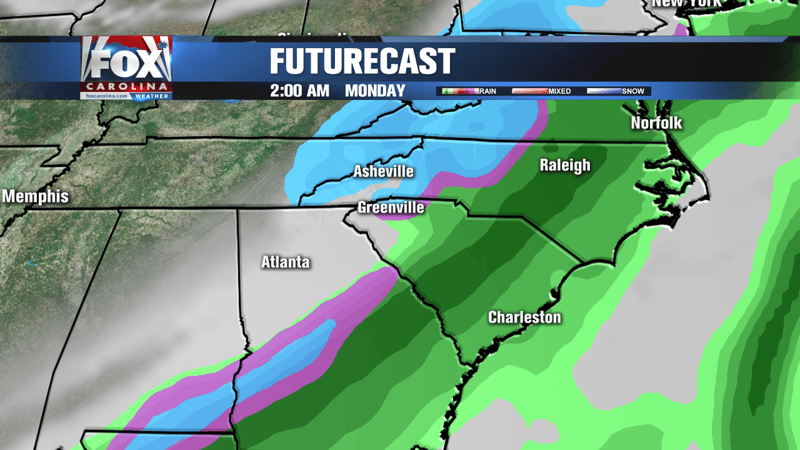 Many kids and adults alike are dreaming of a White Christmas across our area! There's nothing like snow to make it feel like the perfect Christmas morning!
In terms of weather record-keeping, a white Christmas is typically defined as having 1 inch or more of snow on the ground on Christmas Day, and the Carolinas' chances of that happening throughout history is slim outside the mountains
This year isn't looking much different, although there is a CHANCE that the cold snap set to overtake the central and western U.S. might push the rain/snow line east of the TN/NC border.
That might make it possible for a few snow showers to fall in western North Carolina, but likely none in the Upstate.
On and off showers and cloudy skies look to remain in place over the weekend leading up to Christmas, and the cold front causing them should move south of us by Christmas Day meaning that it should be dry but cooler with highs in the 40s and lows in the 20s and 30s.
Between Friday, Saturday and Sunday, Saturday looks like it will be the rainiest in case you have some flexibility in choosing which day to travel. Rain is in the forecast in some form all of those days, but most so on Saturday.
As we all know, it is still a week away, so there remains quite a bit of uncertainty with this forecast, so be sure to monitor this forecast daily to help keep your holiday as safe as possible.
Copyright 2017 FOX Carolina (Meredith Corporation). All rights reserved.