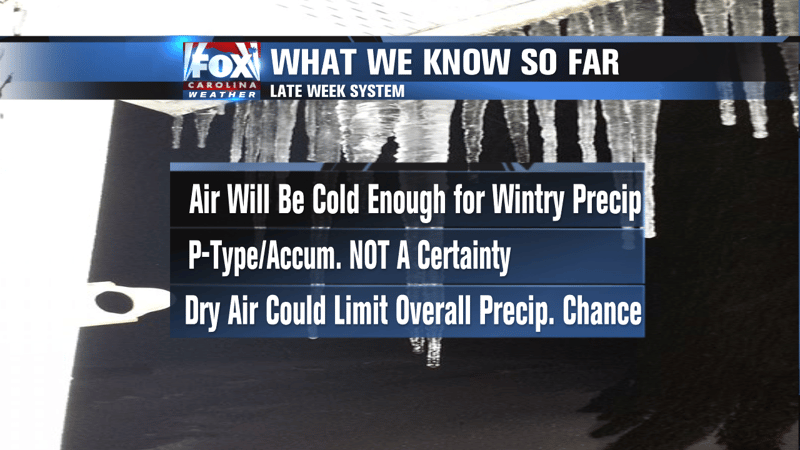 GREENVILLE, SC (FOX Carolina) -
We are closely watching the potential for wintry precip to move into the area on Thursday and Friday.
Setting the stage, Arctic high pressure anchored to the north will send a fresh supply of cold air into the region starting on Wednesday. This is expected to remain in place through Friday.
An active jet stream will set up as well, with a fast, zonal flow (west to east) prevailing across the eastern half of the country.
NEW MODELS have come in and suggest the colder, drier air might be too strong to allow for meaningful precipitation to develop.
HOWEVER, we will continue to watch things closely as some light freezing precipitation (sleet, freezing rain) is still possible late Thursday into Friday morning.
ALL THINGS CONSIDERED - it looks like the threat for wintry precipitation is decreasing somewhat, but we must remain vigilant in case trends point to an increasing threat once again.
STAY TUNED as the forecast can change in the coming days.
Copyright 2017 FOX Carolina (Meredith Corporation). All rights reserved.