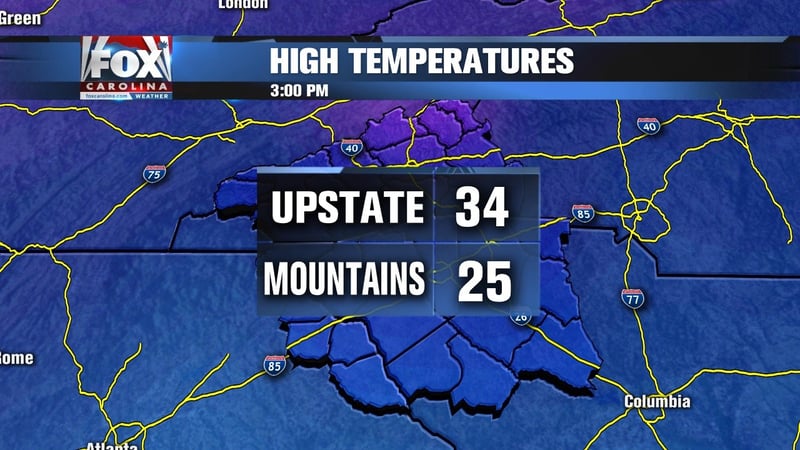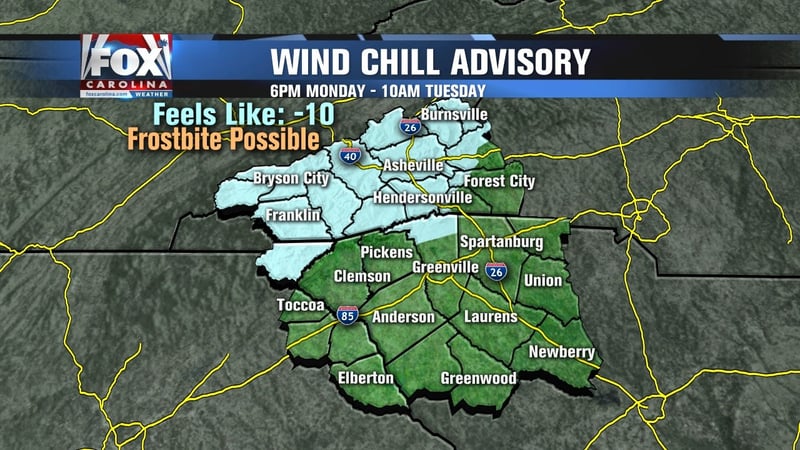 (FOX Carolina) -
2018 starts with an arctic chill that lingers through the week. Expect nights well below freezing, and days at least 10-15 degrees below normal for this time of year.
Highs today will only reach the middle 20s in the mountains and middle 30s in the Upstate with sunshine and a brisk northerly wind.
Lows tonight will stay in the single digits in the mountains and middle teens in the Upstate, making for another of many dangerously cold nights ahead.
A WIND CHILL ADVISORY is in place for the mountains, and some high elevation spots in the Upstate where the "feels like" temperatures will be around or below zero. It begins at 6pm, and stays in place until 10am Tuesday morning.
Tomorrow, expect more sunshine and cold temperatures, reaching 30 in the mountains and 38 in the Upstate.
Temperatures will slowly warm back into the low 40s by midweek, but fall back into the 30s by next weekend with lows staying in the teens to near 20 degrees through the week and weekend as this arctic outbreak continues.
Copyright 2017 FOX Carolina (Meredith Corporation). All rights reserved.