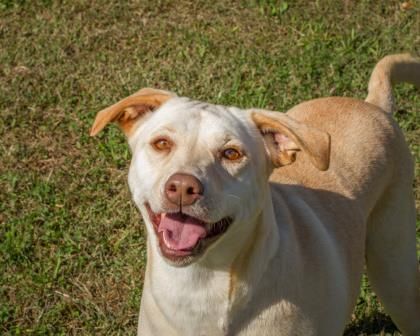 For Fox's Four Legged Friends I chose a sweet lab with Oconee Humane Society. Valentine needs a good home where she can be active weather a family.
Here's what Angel Newman, Volunteer Coordinator had to say about Valentine: Valentine is a love! She's a 3 year old Labrador Retriever mix looking for a new home. Valentine used to have a loving home along with her dog friend, Tanner, but unfortunately they both ended up here at the shelter together. They've been here way too long, but they are still hoping for a new home with people who will love them for the wonderful dogs they are. Valentine is so well-behaved. She happily sits and shakes on command. She's gentle and sweet. And she absolutely loves belly rubs.
If you want to adopt her, just head to Oconee Humane Society on Sandifer Blvd. in Seneca.