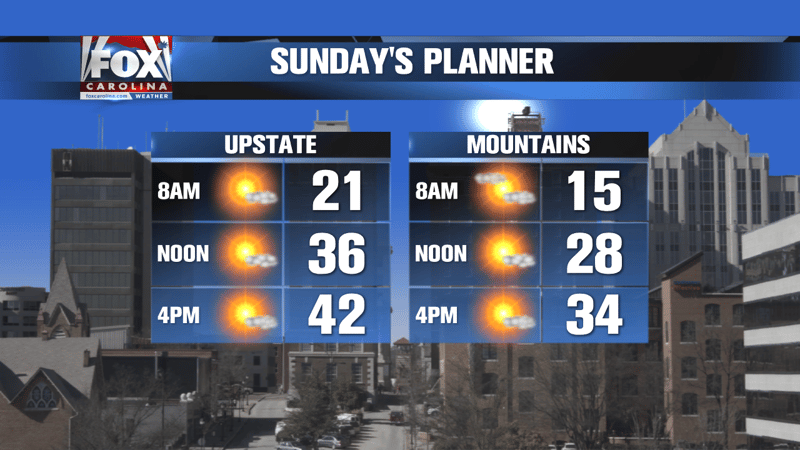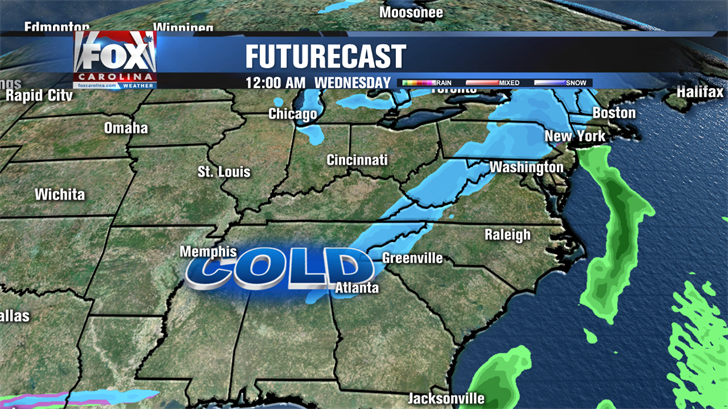 Cold weather continues into Sunday and next week with just a chance at a few flurries Tuesday night into Wednesday.
It'll be a sunny Sunday, but a cold one too with highs in the middle 30s in the mountains and lower 40s in the Upstate as winds lighten up to 5-10 miles per hour out of the north.
These temperatures will continue into early next week before a SLIGHT chance at a few snow flurries Tuesday night into Wednesday in the mountains, with even less of one in the Upstate. Sunday's model runs came in MUCH drier and less aggressive than Friday's, so we'll wait and see what the following days' indicate.
One sure thing is that even colder air will move in Wednesday bringing highs into the 30s for everyone and lows in the teens. We should bounce back into the 40s and 50s by Friday and next weekend.
Copyright 2018 FOX Carolina (Meredith Corporation). All rights reserved.