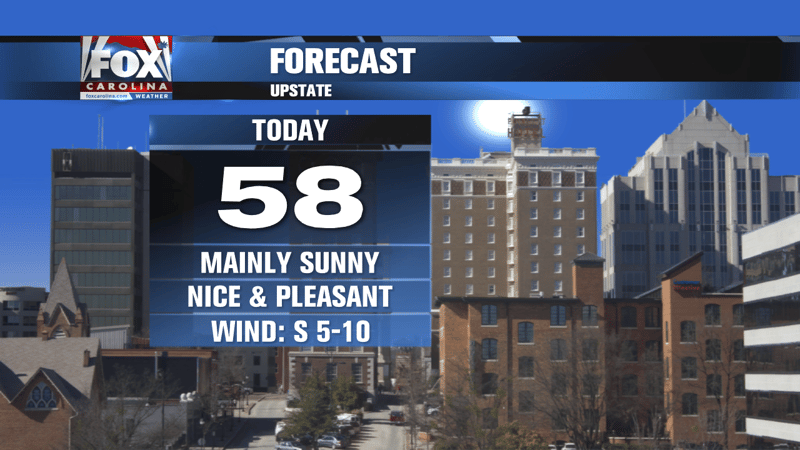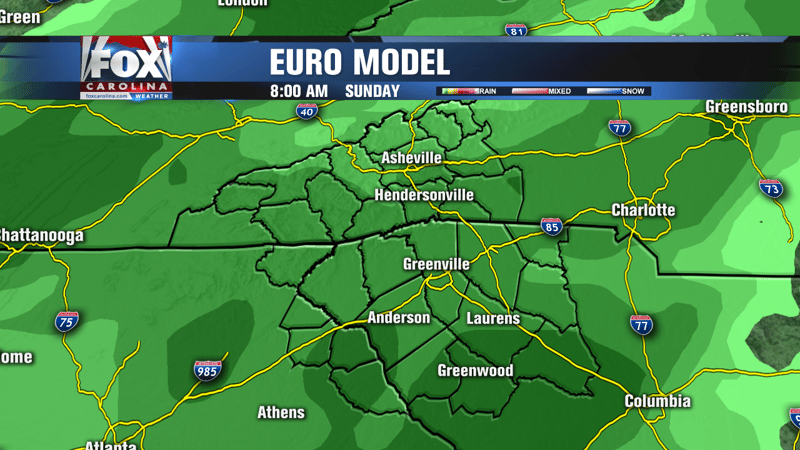 GREENVILLE, SC (FOX Carolina) -
Nice days continue ahead of weekend rain chances.
Expect a sunny sky today with highs in the upper 40s to upper 50s with a calmer wind - it's a 10!
Friday starts chilly again, but the afternoon turns nice with highs in the 50s.
Saturday begins dry, but clouds quickly increase…becoming overcast by afternoon. Spotty showers become possible toward afternoon and evening.
Sunday features the best chance of rain, though the intensity might not be overly heavy. The heaviest rain may set up toward the coast.
Any rain or clouds early Monday morning quickly clear, leaving a nice and sunny day.
Look for some COLDER air to reach the area by mid-week, where afternoon highs may struggle to reach the mid to upper 40s for some.
Copyright 2018 FOX Carolina (Meredith Corporation). All rights reserved.