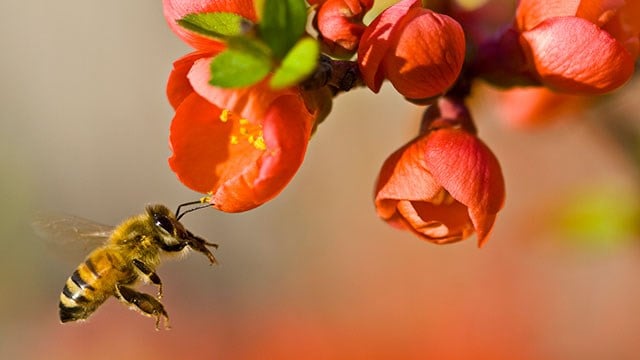 A honey bee pollinating flowers. (Source: Wikimedia/Louise Docker)
ZEBULON, N.C. (AP) - A North Carolina beekeeper is searching for answers after finding hundreds of thousands of her bees dead around her hives.
WRAL-TV reports that Shannon Baxter found about 500,000 dead bees in piles in Zebulon on Jan. 21.
Baxter says the hives were healthy and warm when last checked. Now, only about half a dozen are alive.
Baxter owns Baxter's Bees, a family business that produces honey and bees wax. She says some of the hives were turned, shifted and damaged.
Samples of the bees are at the Food Drug Administration for testing to find out what caused their deaths.
Information from: WRAL-TV, http://www.wral.com
Copyright 2018 The Associated Press. All rights reserved. This material may not be published, broadcast, rewritten or redistributed.