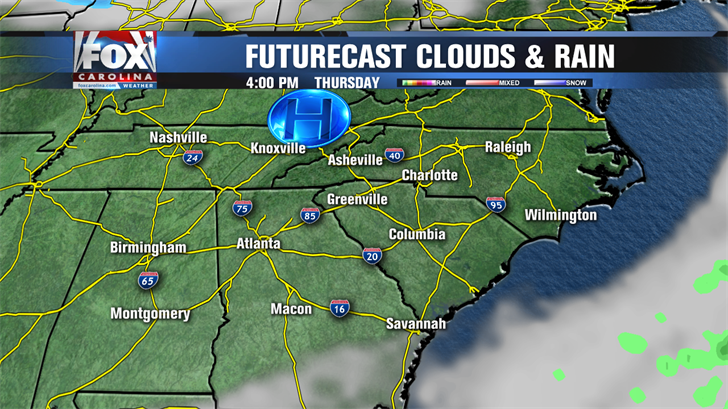 GREENVILLE, SC (FOX Carolina) -
Quiet weather takes hold briefly before unsettled and rainy weather arrives this weekend.
Thursday brings a mainly sunny sky with highs in the 50s - it's a 10!
Sunshine sticks around Friday with highs in the mid to upper 50s, but clouds quickly increase during the evening. Some rain could develop toward midnight.
This rain will continue intermittently on Saturday but could remain fairly light as the better moisture remains to the west.
As temperatures surge into the 60s Sunday, rain will become heavier and more widespread. There could be a few thunderstorms as well.
One to three inches of rain are expected over the weekend, and a good chunk of this could fall on Sunday.
Showers will linger into Monday-Wednesday of next week as temperatures stay well above average into the 60s and possibly lower 70s.
Copyright 2018 FOX Carolina (Meredith Corporation). All rights reserved.