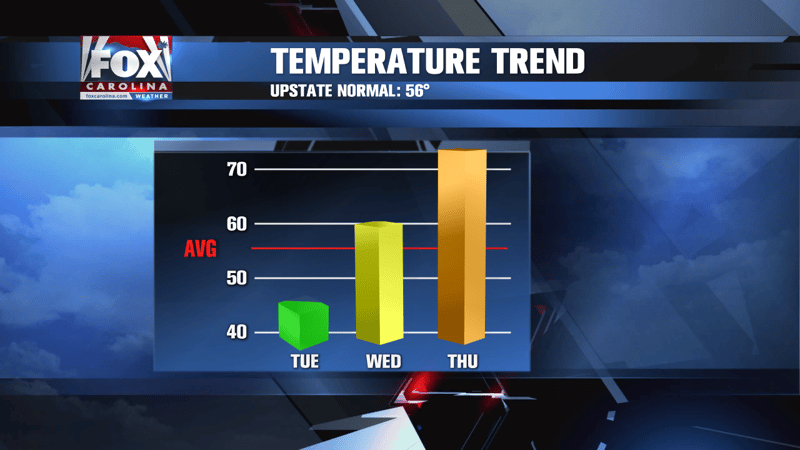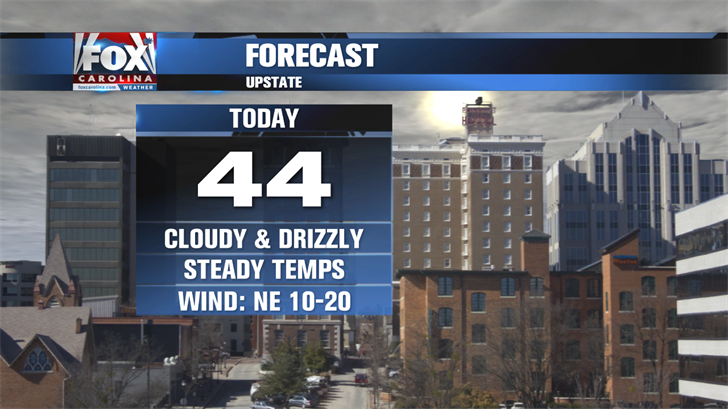 GREENVILLE, SC (FOX Carolina) -
Temperatures take a dive today but climb to levels way above-average toward late week.
Though some drizzle remains possible into the afternoon, the main story will be steady temperature in the 40s and stubborn, persistent clouds.
Wednesday starts a warming trend that will continue through late-week. Some rain is possible Wednesday afternoon, but no major rain amounts are expected.
Thursday and Friday bring MUCH warmer air as highs soar into the 70s, nearing 80 degrees in spots across the Upstate. While Thursday offers a small rain chance, some showers become more likely on Friday as a slow-moving front nudges toward the area.
That slow-moving front looks to stall for the weekend, leaving lots of clouds and scattered rain as well as cooler air. For now, it doesn't look to be as much of a washout as the previous weekends, but the hopes of a nice weekend look to be bleak.
Copyright 2018 FOX Carolina (Meredith Corporation). All rights reserved.