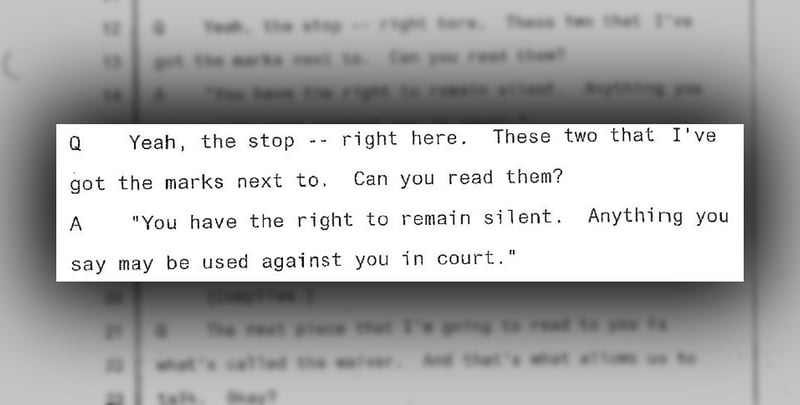 Transcript from Townville shooting suspect interview (file/FOX Carolina)
TOWNVILLE, SC (FOX Carolina) -
On Monday during the hearing for a teenage suspect accused of shooting and killing a 6-year-old at Townville Elementary, the court released a 46-page transcript detailing the suspect's alleged confession.
The hearing will determine if the suspect, who was 14 at the time of the shooting, will be tried as an adult.
READ MORE: Documents: Townville shooting suspect talked about Charleston, Columbine shootings in confession
The defense attorney for the suspect has argued the confession should not be admissible and said a parent or lawyer should have been present when the teen was questioned.
The judge, however, said the suspect volunteered his confession and allowed it to be used in court. Media was not allowed in the courtroom when the suspect's confession video was played, but the full transcription outlines chilling details he told police after the shooting.
(NOTE: Redactions have been made in accordance with judge's orders not to identify the suspect.)
Below is the full transcript:
MOBILE USERS CLICK HERE TO READ TRANSCRIPT
Copyright 2018 FOX Carolina (Meredith Corporation). All rights reserved.