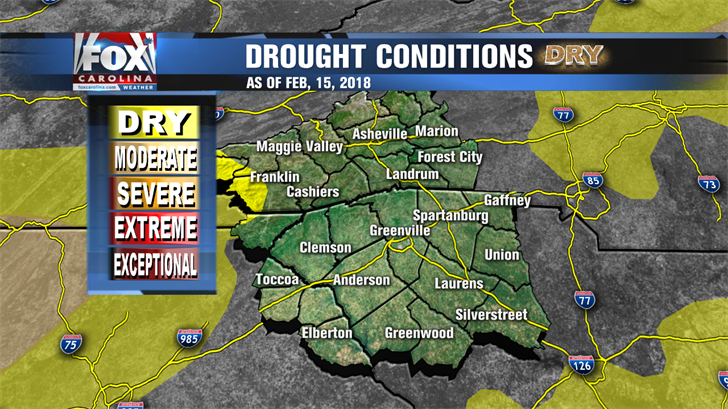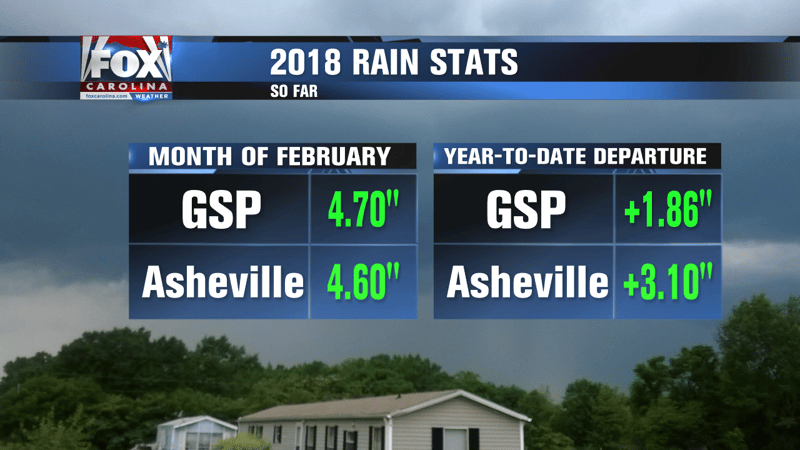 GREENVILLE, SC (FOX Carolina) -
Rain can be, and is, a good thing.
Over the last three weeks to a month, rain totals have added up across the Western Carolinas. In fact, developing drought conditions in the southern Upstate into the Midlands have been squelched.
As of the latest drought update (2/15/2018), nearly 99% of the area is considered drought free. The lone exception is a tiny area of "abnormally dry" conditions in western Macon, Graham, and Swain Counties.
In the month of February alone, rain totals have soared past 4" officially in Asheville and at GSP.
In surrounding areas, rain totals have certainly been higher. While these rains did cause smaller rivers, creeks, and streams to swell, they helped to curb any developing drought conditions and generally did not cause any flash flooding.
Copyright 2018 FOX Carolina (Meredith Corporation). All rights reserved.