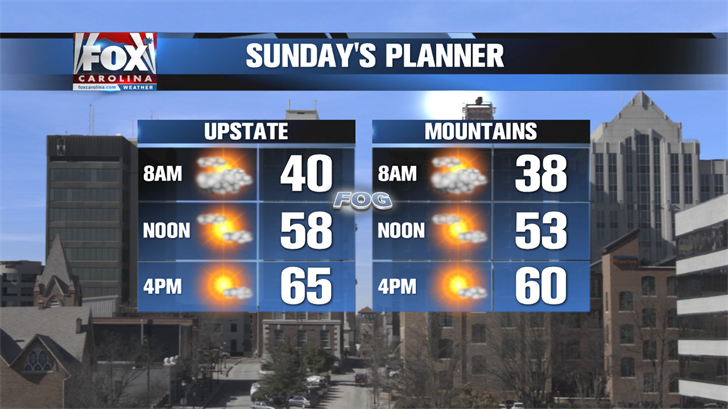 Unlike Saturday, Sunday will bring sunny and pleasant weather followed by plenty more rain chances and above average warmth next week.
Sunshine will continue Sunday, which will be the polar opposite of Saturday in that it will actually be sunny and pleasant outside with highs reaching the lower and middle 60s.
The rain won't be gone for long, because it's back Sunday night and will continue into the Monday morning commute. The afternoon looks drier but mostly cloudy as highs stay near 60 degrees.
Tuesday will bring a few more rays of sun between the clouds which will allow for highs to reach the lower and middle 70s with just a slight chance at a shower.
Rain chances will go back up Wednesday through the end of the week as a cold front approaches from the west and stalls over the area.
That will mean the continuation of high temperatures near 70 along with mostly cloudy skies and intermittent showers through the first part of next weekend.
Copyright 2018 FOX Carolina (Meredith Corporation). All rights reserved.