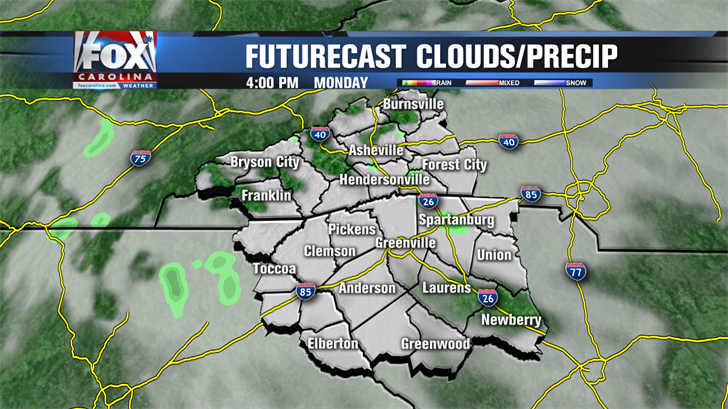 GREENVILLE, SC (FOX Carolina) -
More clouds than sun will be the rule this week as temperatures stay generally well above average.
Generally cloudy and cool conditions this afternoon with highs in the 50s, but where any cloud breaks occur, temperatures might sneak into the low 60s. There is also a small chance for light rain.
After another morning of low clouds and mist, temperature rebounds nicely into the mid 60s to low 70s Tuesday afternoon.
Wednesday holds a slightly better chance for rain (40%) before generally dry and mostly cloudy weather continue for Thursday and Friday. Highs stay in the 70s!
The weekend brings a chance of rain both days, but for now neither day appears to be a washout. Highs remain in the 70s – well above average!
Copyright 2018 FOX Carolina (Meredith Corporation). All rights reserved.