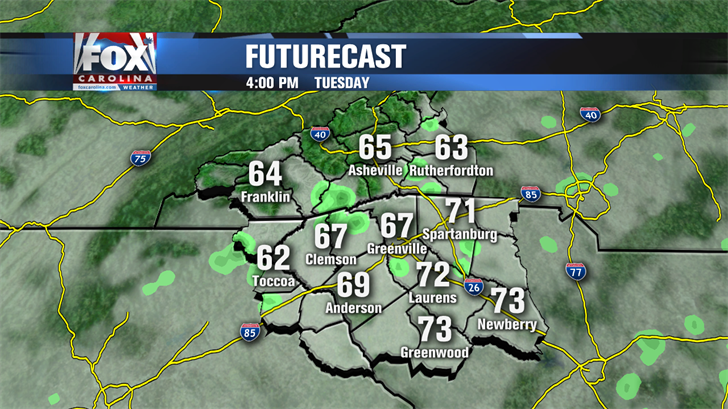 GREENVILLE, SC (FOX Carolina) -
Generally cloudy but warmer days continue into the weekend with some rain possible along the way.
Dense fog should gradually dissipate toward afternoon, but low clouds will hang tough…preventing temperature from rising out of the upper 60s for many. Still, that is warmer than Monday! There's a small risk of a shower in the afternoon.
Some rain is possible toward Wednesday morning for parts of the area, but in areas where rain does not develop, more low clouds or fog will be possible. Afternoon highs once again reach the upper 60s to around 70 degrees.
Thursday and Friday look mostly dry with highs in the middle 70s with morning lows near 60 degrees.
The weekend still looks decent – a small chance for rain Saturday followed by a 50/50 shot (at this point) of seeing rain on Sunday with a cold front. If the front is delayed toward Sunday afternoon, a few storms would be possible.
Copyright 2018 FOX Carolina (Meredith Corporation). All rights reserved.