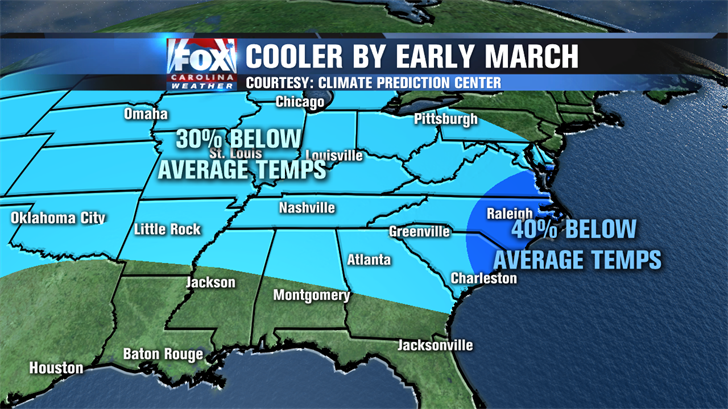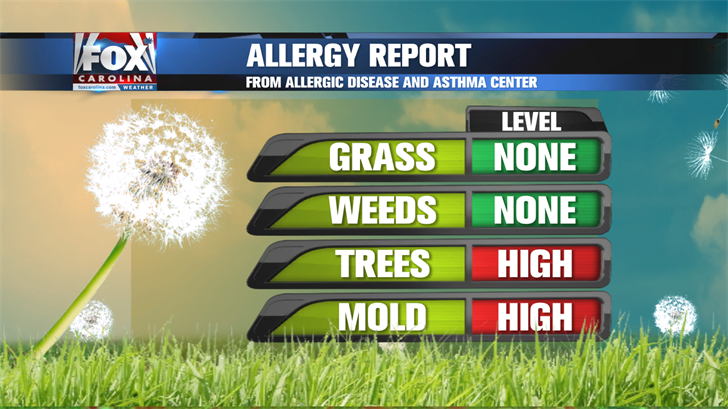 GREENVILLE, SC (FOX Carolina) -
Recent February warmth is again leading to early blooming and increasing pollen levels!
Like last February, temperatures have soared to, and in some cases, past record levels in recent weeks. This combined with plenty of recent rains have contributed to early blooming of certain vegetation in the Upstate.
Tree and mold pollen counts have also crept into the "high" category – allergy sufferers are probably already feeling the effects!
The question is – will this record warmth stick around to March?
Indications are some pattern changing will be happening, suggesting some cooler air and possibly below average temperatures will move in to the area toward the first couple of weeks of March.
At this time, it does not look to be majorly cold though we saw some significantly cold weather toward mid-March of 2017 that damaged the peach crop.
The bottom line – planters are urged to wait through March toward early April before planting! Even light freezes can occur well into the month of April, but historically speaking, it is less and less likely to see freezing temperatures toward late April in the Upstate.
Copyright 2018 FOX Carolina (Meredith Corporation). All rights reserved.