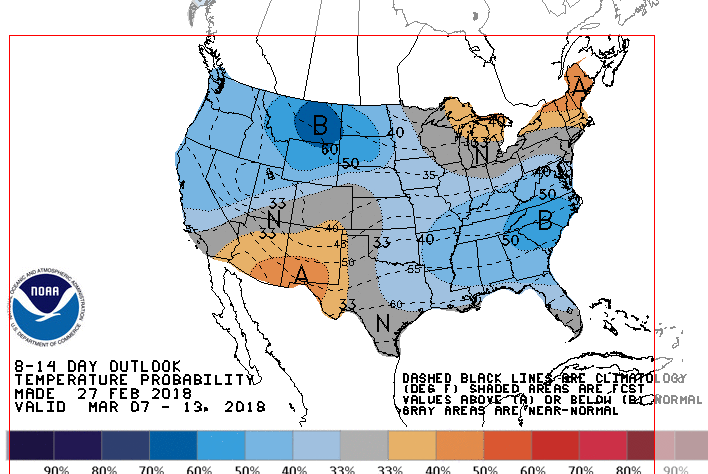 February of 2018 is shaping up to be one of the warmest on record, however March is going to bring much cooler temps as it looks now!
Our computer models, including the GFS (American) and European, show a more amplified pattern for us over the next 2 weeks, placing us in more troughs in the jet stream. That means we'll see the opportunity for more cold, Canadian air to seep into the southeast.
Right now it doesn't look like MAJOR cold, but a freeze is certainly possible for any part of our area through late next week and early the following week. Even this weekend we'll see a decent freeze in the mountains and some Upstate frost during the pre-dawn hours.
Highs look pretty comfortable after some colder mornings. We'll see 50s and 60s which is typical for March afternoons.
Take home message... It's probably not a good idea to do much planting until after tax day! And even then, there's no guarantee that we won't see one more frost or freeze!