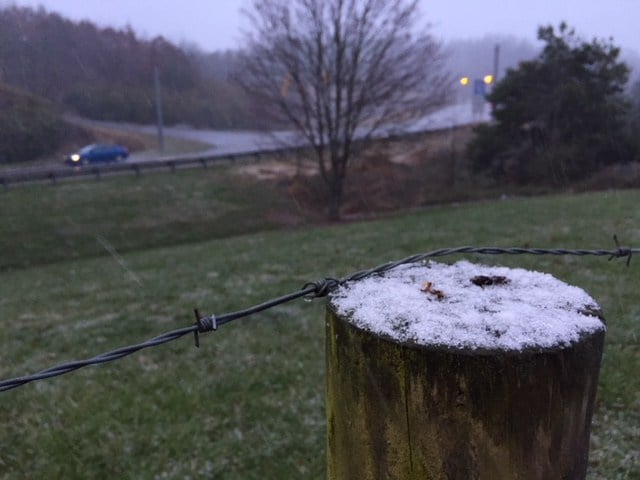 Snow in Mars Hill (FOX Carolina/ March 7, 2018)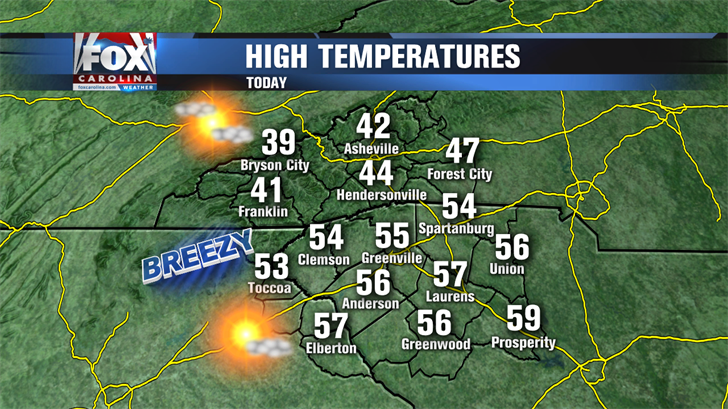 GREENVILLE, SC (FOX Carolina) -
Sunshine returns today along with windy conditions and a chance of mountain snow. Rain likely by Sunday!
Later today, winds will increase to 15-25 mph in the Upstate, gusting up to 30 mph while the mountains see higher gusts to 35-40 mph. Some high-elevation flurries remain possible through the day with highs struggling into the low 40s. The Upstate sees mostly sunny conditions with highs in the 50s.
Thursday and Friday morning bring freezing conditions, with Friday being the coldest with temperatures well down in the 20s. The days will be sunny and cool, with highs generally in the 50s and 40s in the mountains Thursday with another chance of scattered snow showers.
Saturday morning brings a chance of a wintry mix to the mountains as cold air lingers, but the Upstate should stay generally dry with highs approaching 60 degrees. Though scattered showers are possible, the better chance of rain holds off until Sunday.
Sunday brings the best chance of widespread rain to the area, and temperatures will be quite tricky. For now, highs should reach the 50s to low 60s, but a "wedge effect" could cause a sharp decrease in currently-forecast high temperatures…so stay tuned! For now, so major winter weather concerns are in the cards.
Copyright 2018 FOX Carolina (Meredith Corporation). All rights reserved.