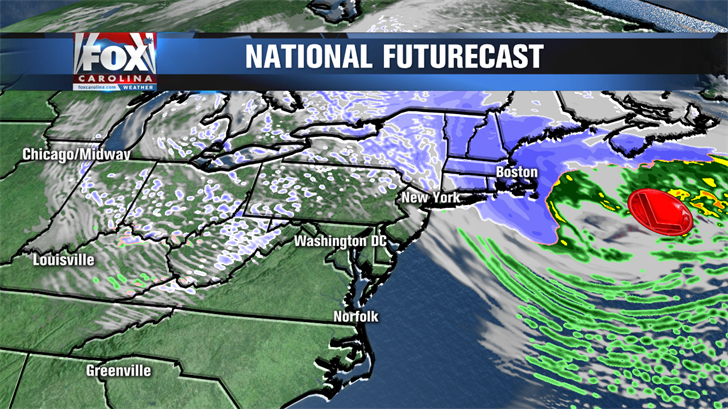 GREENVILLE, SC (FOX Carolina) -
Yet another nor'easter system will bring treacherous travel and heavy snow amounts to parts of New England through mid-week
What is a nor'easter? It is named for the northeasterly winds over New England's coast on the north side of a strong area of low pressure.
This time, the greater city of Boston and surrounding areas are more of "ground zero" of the higher snow totals. In fact, from Boston up to Portland, Maine a blizzard warning is in effect! A blizzard warning means visibility will be limited to ¼ mi. as well as winds gusting over 35 mph for three consecutive hours.
High winds could cause blowing snow drifts to approach 2-3 FEET in some areas, with common snow totals from 12-24", including areas near Boston. The heaviest snow will end early Wednesday, though some snow showers will continue through Wednesday night.
Even New York City will still get 1-3" of snow per the National Weather Service.
Copyright 2018 FOX Carolina (Meredith Corporation). All rights reserved.