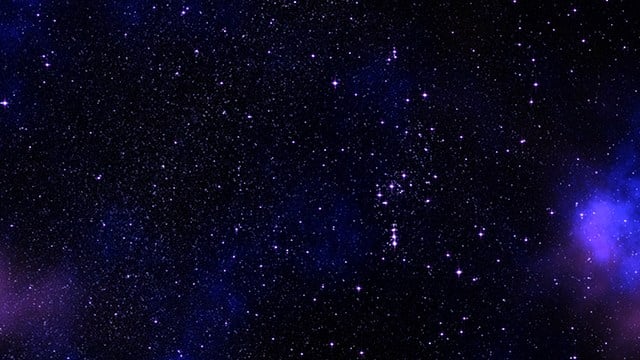 (file photo | Storyblocks)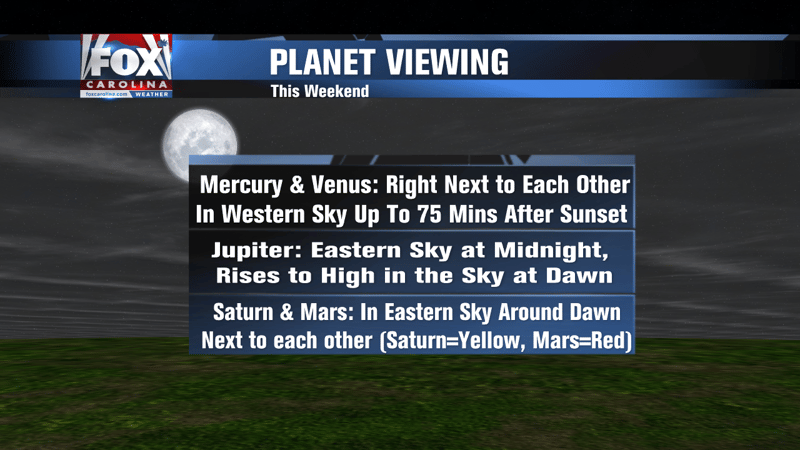 GREENVILLE, SC (FOX Carolina) -
If the skies are clear enough (which might be an issue for some) this weekend, as many as 5 planets will be visible in the Carolina sky. Some tougher to see than others.
Mercury and Venus: Venus is the brighter between the 2 planets, and (both) will be able to be seen for up to 75 minutes after sunset in the western sky.
Jupiter: The largest planet in our solar system will be visible in the eastern sky upon its rising around midnight, and will be positioned high in the sky at dawn.
Saturn and Mars: They are both positioned close to one another, but might be a bit more difficult to spot. If you're curious to find them though, look in the eastern sky toward dawn and you'll see a slightly yellow tinted star-like object (Saturn) next to a red-tinted one (Mars).
Of course, none of this will be able to be seen if it's cloudy out. As of Wednesday evening, it looks as though Friday night will bring increasing cloud cover into Saturday, but should clear out enough Saturday night which looks like the better of the two nights for viewing.
Copyright 2018 FOX Carolina (Meredith Corporation). All rights reserved.