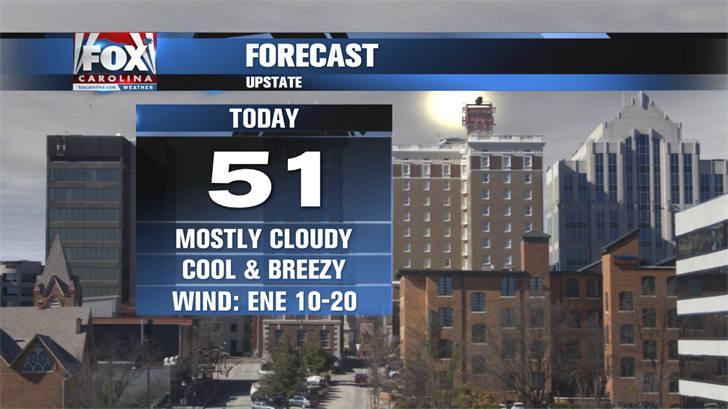 GREENVILLE, SC (FOX Carolina) -
Temperatures stay WELL below average to start the week ahead of warmer air along with rain chances toward mid to late week.
For today, mostly cloudy and cool weather is expected with highs in the 40s to low 50s with an easterly breeze at times. Some of these clouds may erode from the east, so hold out for some sunshine!
One more day of dreary and cold weather lies ahead for Tuesday before some big mid-week changes arrive!
While clouds hang tough Wednesday, highs should be able to manage the upper 60s to low 70s – a nice return to spring!
A cold front brings a decent chance for rain Thursday and Friday with perhaps a few storms moving through Friday.
The weekend looks fairly nice at this time – lots of sunshine both days with cool mornings and pleasant and mild afternoons!
Copyright 2018 FOX Carolina (Meredith Corporation). All rights reserved.