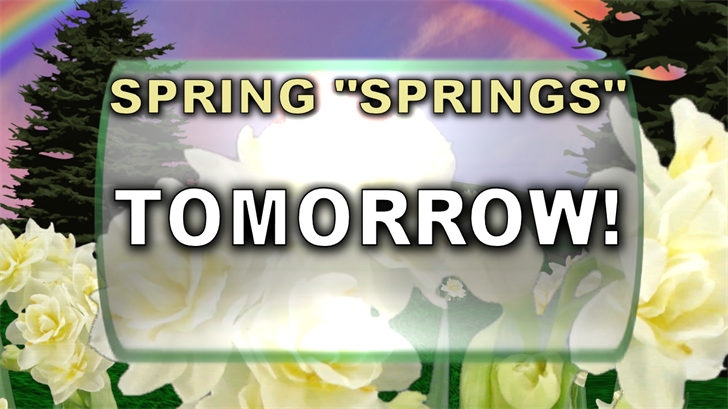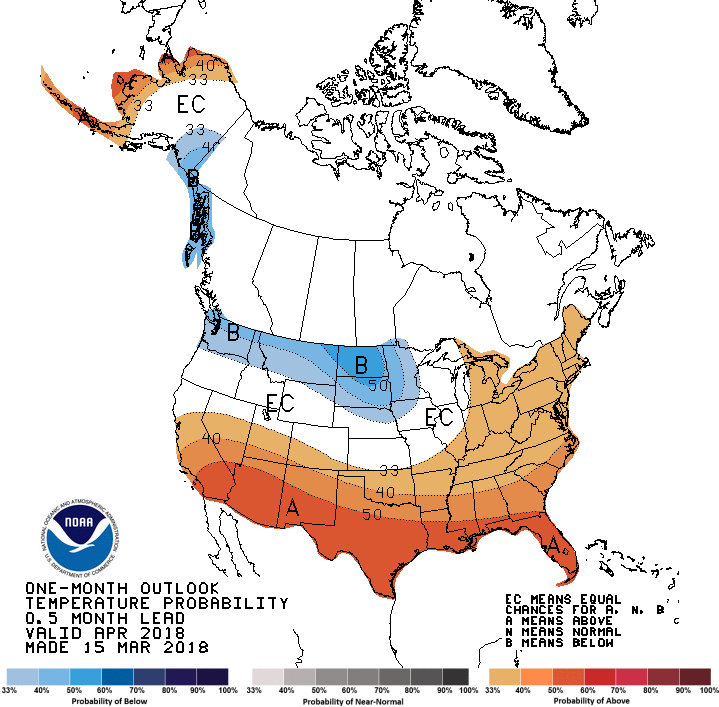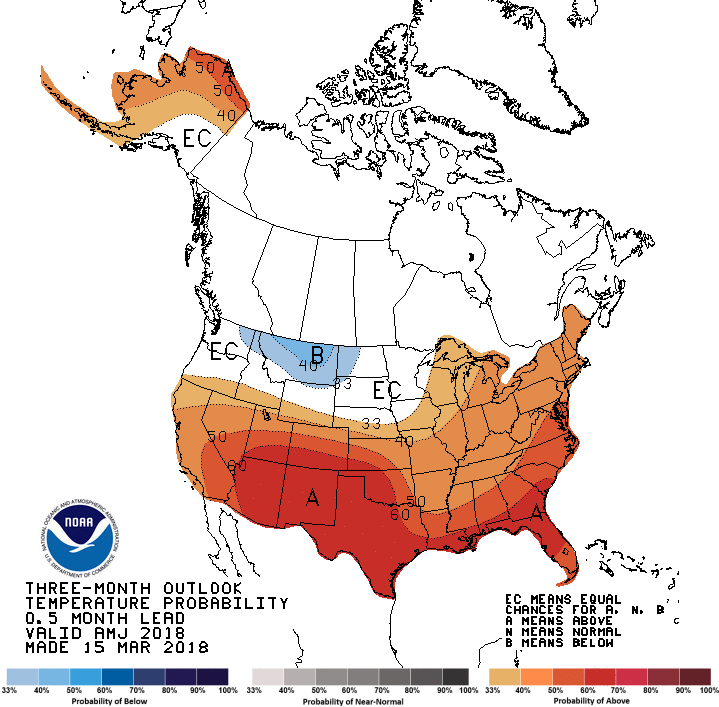 Better late than never! Spring may have officially started on the calendar last Tuesday, but hasn't yet "sprung."
That all changes on Wednesday as a warm front scoots north of us and opens the flood gates to the Gulf of Mexico which will continually stream in much warmer air.
It'll also come with some rain Thursday night into Friday morning, but it won't be a cool rain, nor will it cool us down in its wake! Expect highs in the 70s, or close to it, in the days ahead.
That also includes Easter weekend, which is much overdue by mother-nature as we've had A LOT of cool rainy weekends this Winter.
Granted, it is still early in the season, so we are still prone to some temperature ups and downs (what else is new?), which is indicated in the long range computer models.
Overall though, both our one and three-month temperature outlooks from the Climate Prediction Center point to better chances of above average temperatures in the southeastern United States.
Copyright 2018 FOX Carolina (Meredith Corporation). All rights reserved.