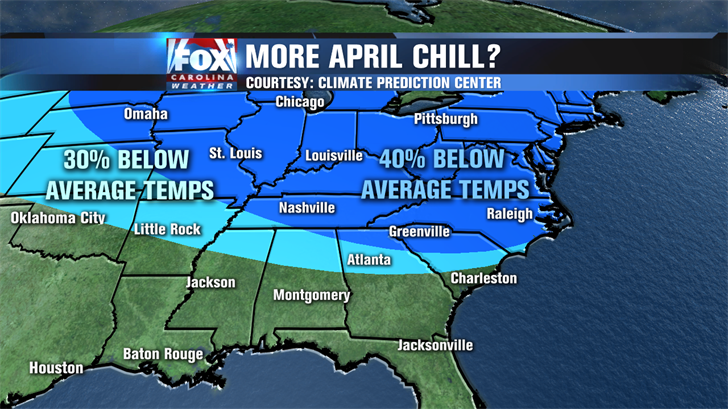 GREENVILLE, SC (FOX Carolina) -
While the Easter weekend is shaping up to be nice and warm, we may NOT be done with the cold weather!
Spring officially began back on March 20th, but we've had our fair share of cold days since then! On many days, high temperatures fell well short of average highs for mid to late March.
Heading into the Easter weekend, afternoon highs should be at or above average! It will be a nice break from the cool weather we've had as of late.
Looking ahead to the first two weeks of April, there remains a good chance of below-average temperatures sticking around. While no MAJOR cold snaps look especially likely, including a debilitating freeze, there could be a few chilly mornings left!
The average last frost/freeze for the Upstate isn't until around Tax Day (~ April 15th), which is why we always urge planters to wait until the latter half of April to plant their crop!
Copyright 2018 FOX Carolina (Meredith Corporation). All rights reserved.