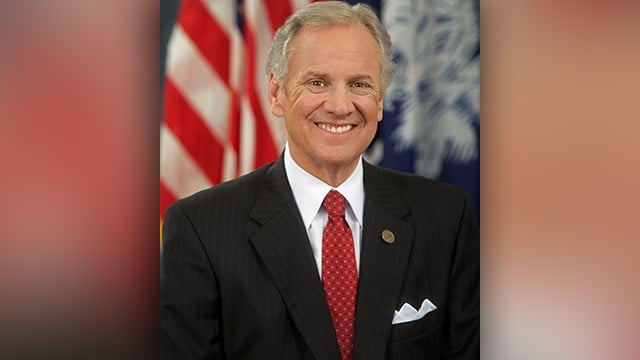 Henry McMaster (Source: Campaign)
Incumbent Republican candidate Henry McMaster is running for reelection in the 2018 South Carolina gubernatorial race.
McMaster succeeded former governor Nikki Haley in 2017 when she resigned to accept a federal position as Ambassador to the United Nations. He previously served two years as SC Lieutenant Governor and four years the SC Attorney General.
Earlier in his career, McMaster was appointed a U.S. attorney by Pres. Ronald Reagan during which time his investigation into an international drug smuggling ring led to more than 100 convictions.
Throughout his career in South Carolina politics, McMaster has focused on the prosecution of criminal domestic violence, protecting marsh islands and opposing the Affordable Care Act.
McMaster declared his candidacy for the 2018 election in August and has been publicly endorsed by Pres. Donald Trump.
His running mate is Travelers Rest businesswoman Pamela Evette, the president and CEO of Quality Business Solutions.
McMaster is married and has two children.
Copyright 2018 FOX Carolina (Meredith Corporation). All rights reserved.