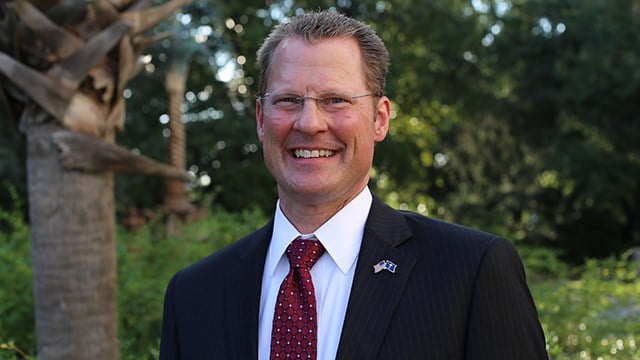 Kevin Bryant (Source: Campaign)
South Carolina Lt. Governor Kevin Bryant has declared his candidacy in the state's 2018 gubernatorial race.
Bryant, an Anderson native, served for 12 years as the senator for South Carolina's 3rd Congressional District. During this time, he chaired the General Committee and also was assigned to the Agriculture and Natural Resources Committee, the Corrections and Penology Committee, Finance Committee and the Labor, Commerce and Industry Committee.
When Gov. Henry McMaster succeeded Nikki Haley in 2017, Bryant was elected the SC Senate's President Pro Tempore and was later sworn in as Lt. Governor.
During Bryant's time in office he has supported limited government, lower taxes and traditional family values.
He launched his campaign for the 2018 gubernatorial election in July 2017.
Bryant is married with three children.
Copyright 2018 FOX Carolina (Meredith Corporation). All rights reserved.