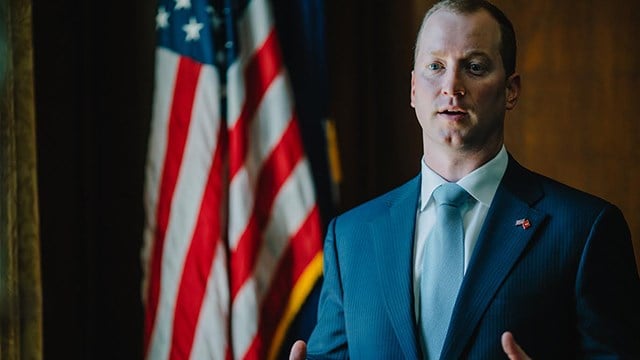 John Warren (Source: Campaign)
Greenville businessman and Marine veteran John Warren has announced his candidacy for the 2018 South Carolina gubernatorial race.
Warren served four years as an infantry officer in the U.S. Marine Corps and was deployed to Iraq where he spent seven months in combat operations. Warren led more than 300 combat missions and achieved the rank of captain during his service.
Warren has since gone on to found Lima One Capital, a mortgage finance company in the Upstate where he works as CEO. He was named one of Greenville Business Magazine's 50 most influential people.
If elected, Warren said he plans to focus on ending corruption, reducing spending, cracking down on illegal immigration, protecting Second Amendment rights and passing anti-abortion legislation.
Warren is married with two children.
Copyright 2018 FOX Carolina (Meredith Corporation). All rights reserved.