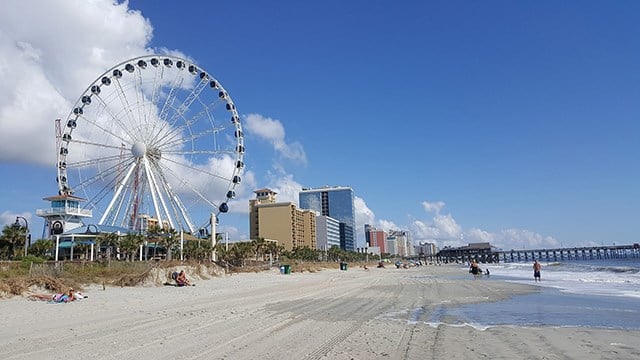 Myrtle Beach (Source: Wikimedia Commons)
MYRTLE BEACH, SC (AP) -
Myrtle Beach, South Carolina, has a busy boardwalk and attractions ranging from mini-golf and water parks to a zip-line and a Ferris wheel.
So it might not be an obvious destination for families with children on the autism spectrum who may be easily overwhelmed by noise and commotion.
But an organization called Champion Autism Network is working with hotels, restaurants and other businesses to make the area autism-friendly.
Families who sign up get a card to present at participating venues as a discreet way to signal their needs. Workers are trained to understand that kids might behave awkwardly and that if they have a tantrum, they're not being naughty. Meals might need to be wrapped to go. Participating hotels accommodate requests for things like child safety locks and removing glassware.
Click here for more information about getting a CAN card.
Copyright 2018 The Associated Press. All rights reserved.?