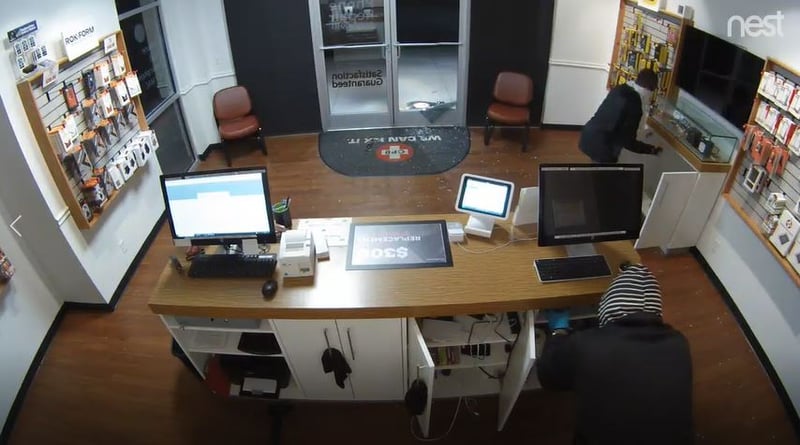 Suspects break into CPR Cell Phone Repair (Source: Stephen Baxley)
ANDERSON, SC (FOX Carolina) -
The Anderson Police Department is investigating break-ins at three businesses along Main Street on Wednesday morning.
The businesses that fell victim to burglaries were CPR Cell Phone Repair, Osaka Express and Mishima Express. Investigators said glass doors were smashed and suspects took cash along with items from each business.
Stephen Baxley, the owner of CPR Cell Phone Repair, shared surveillance video of two male suspects burglarizing his store around 5 a.m. He said they made off with a few parts, broken laptops and tablets after pillaging the store.
Baxley is offering a $2,000 reward for information leading to an arrest in the case.
Just minutes before and after the break-in at CPR, the two Japanese restaurants were also hit.
Investigators said it is too soon to determine if the suspects caught on camera in CPR Cell Phone Repair are the same suspects in the Osaka and Mishima break-ins, but police believe the burglaries are connected.
Copyright 2018 FOX Carolina (Meredith Corporation). All rights reserved.