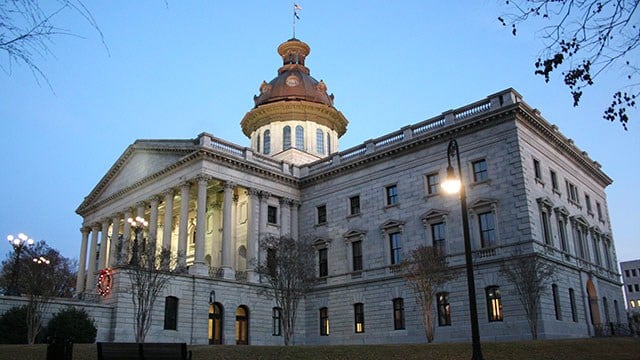 SC State House (Source: Wikimedia Commons)
COLUMBIA, SC (AP) -
Gov. Henry McMaster wants South Carolina legislative leaders to pass a law that includes tax relief for all South Carolinians.
The State newspaper reports the Republican urged House and Senate leaders Monday to bring the state's tax code in line with federal provisions but said he'd only sign such a bill if it includes tax cuts for all South Carolinians.
State leaders worry President Donald Trump's tax reform overhaul could leave residents paying more in state income taxes if South Carolina doesn't change its own tax code.
A study found South Carolina taxpayers will pay $1.6 billion less in federal income taxes as a result of the new federal law, but $180 million more in state income taxes.
A tax-conformity bill filed in March is still at the committee stage.
Information from: The State, http://www.thestate.com
Copyright 2018 The Associated Press. All rights reserved. This material may not be published, broadcast, rewritten or redistributed.