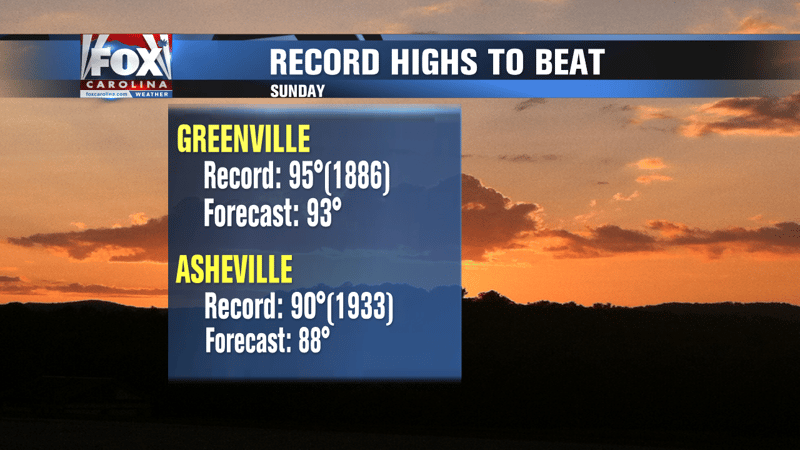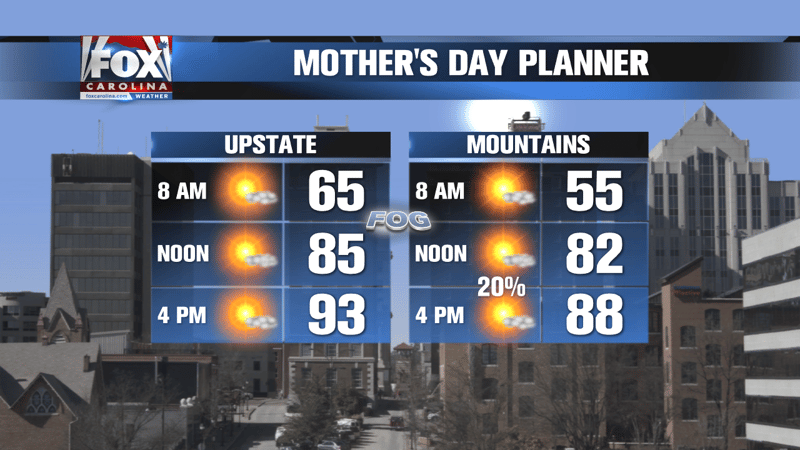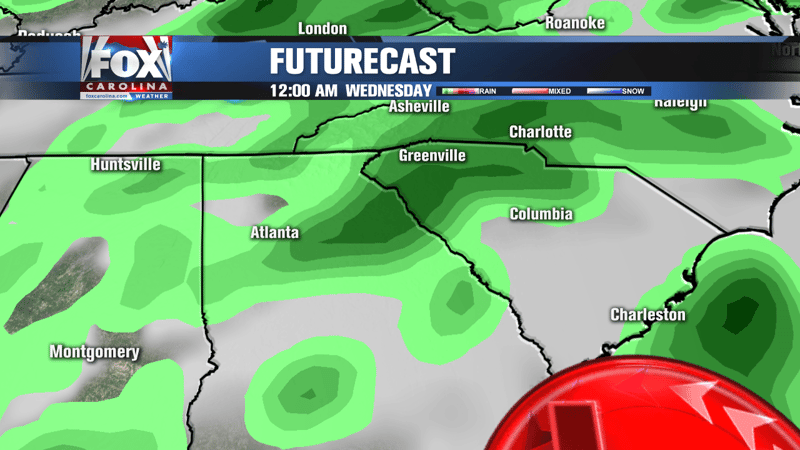 Expect an even hotter Mother's Day with highs approaching near-record levels in both Greenville and Asheville.
Highs in Greenville and Asheville will be around 93 and 88 respectively where the records to beat are 95 and 90, so it'll definitely be a close call.
Monday won't be quite as warm, but still summer-like out with pop-up afternoon showers and thunderstorms in a few spots. Tuesday will bring more scattered rain to the area especially during the evening and overnight.
That will mark the beginning of a stretch that will contain on and off rain for the duration of Wednesday through next weekend as a sub-tropical system in the Gulf of Mexico develops and trudges its way northward.
Rain totals for next week over several days' time don't look overly threatening at this point with 1-3 inches expected in most spots. We'll keep an eye on it though and keep you in the loop if things change.
Copyright 2018 FOX Carolina (Meredith Corporation). All rights reserved.