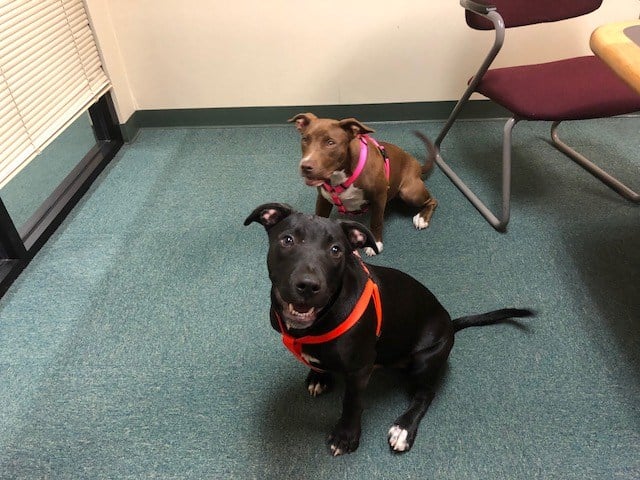 For Fox's Four Legged Friends this week I chose Sadie and Simon. They are two of the sweetest young pups with Critter Connection in Spartanburg.
They are around 6 months old and are lab mixes. They are loving and playful with other dogs as well as people. PLUS, they are very well trained by their foster mom Ara! They are also OK with indoor cats too!
Simon is the black dog and Sadie is the brown one. They can be adopted together or separate. They are fully vetted and microchipped, plus they are crate trained!
If you are interested in adopting them, you can contact Critter Connection by emailing critterconnectionspartanburg@gmail.com