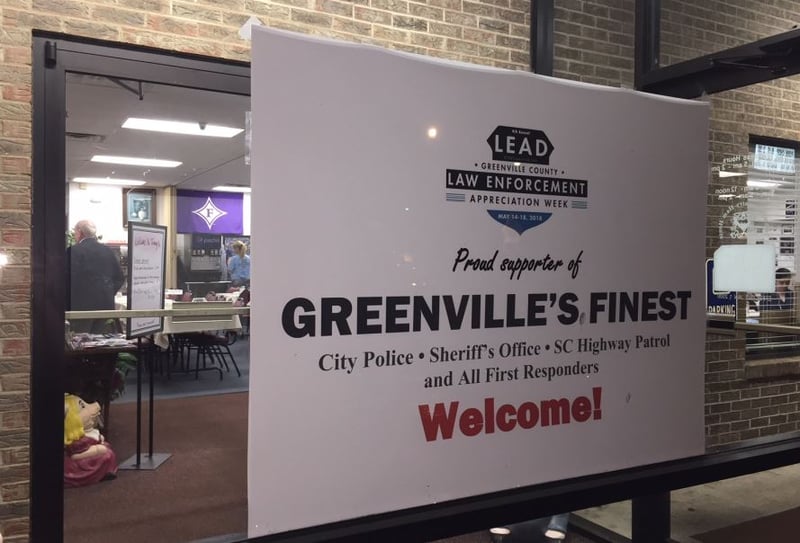 LEAD Greenville & Tommy's Ham House offering free breakfast for LEOs (FOX Carolina/ May 18, 2018)
GREENVILLE, SC (FOX Carolina) -
Law enforcement officers from across Greenville County can enjoy a free breakfast Friday at Tommy's Country Ham House in Greenville.
LEAD Greenville will host its fourth annual Law Enforcement Appreciation Breakfast at the restaurant from 6 to 9 a.m.
Gov. Henry McMaster is expected to join officers and speak at 8:45 a.m. according to his office.
LEAD Greenville said drawings for prizes, valor bags, and offers, all donated by 100 Upstate businesses, will be held for officers in attendance.
Click here to read more about LEAD Greenville.
MORE NEWS - Sneaky snake turns the tables on farmer in hysterical video
Copyright 2018 FOX Carolina (Meredith Corporation). All rights reserved.