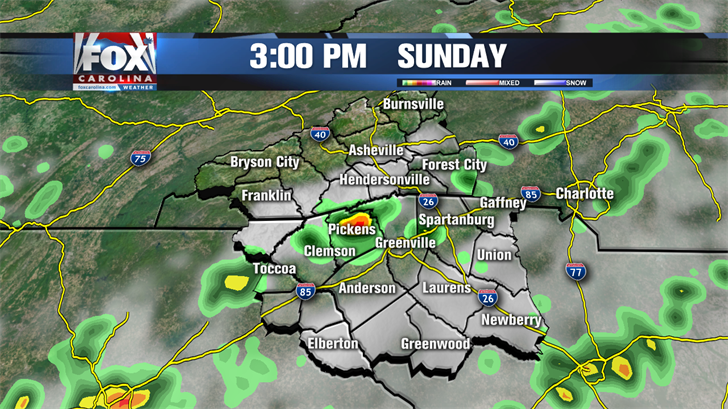 Expect showers and thunderstorms in the afternoon and evening over the next few days which will result in continuing flood concerns in the mountains.
Our disturbance that's been causing all this rain will finally move north of us Sunday but as it does, a cold front will sweep through from the north and cause a line of showers and storms to form in the mountains during the afternoon and sink into the Upstate by the evening.
Our warm and rainy set-up will continue into next week as moisture continues to stream in from the Gulf of Mexico and Atlantic Ocean as cold fronts approach from the west.
This will result in daily scattered afternoon showers and thunderstorms, which won't do much for the already existing mountain flood threat.
Copyright 2018 FOX Carolina (Meredith Corporation). All rights reserved.