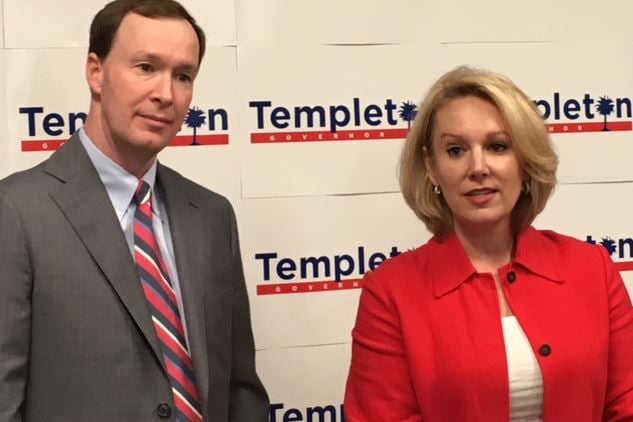 Solicitor Walt Wilkins (left) and Catherine Templeton (right) (FOX Carolina/ May 22, 2018)
COLUMBIA, SC (AP) -
A Republican challenging South Carolina Gov. Henry McMaster says a longtime prosecutor is her pick for running mate.
Catherine Templeton tells The Associated Press that she's selected Solicitor Walt Wilkins as her lieutenant governor. In their first joint interview ahead of an official announcement, the two discussed their plans Monday with The Associated Press. Those include Wilkins heading an investigation into problems in the state's prison system.
Wilkins has served as the top prosecutor for Greenville and Pickens counties since 2010. Prior to that, he was South Carolina's U.S. attorney during the George W. Bush administration.
This year marks the first time that candidates for South Carolina governor and lieutenant governor will run on the same ticket. South Carolina's primary elections are June 12.
Copyright 2018 The Associated Press. All rights reserved. This material may not be published, broadcast, rewritten or redistributed.