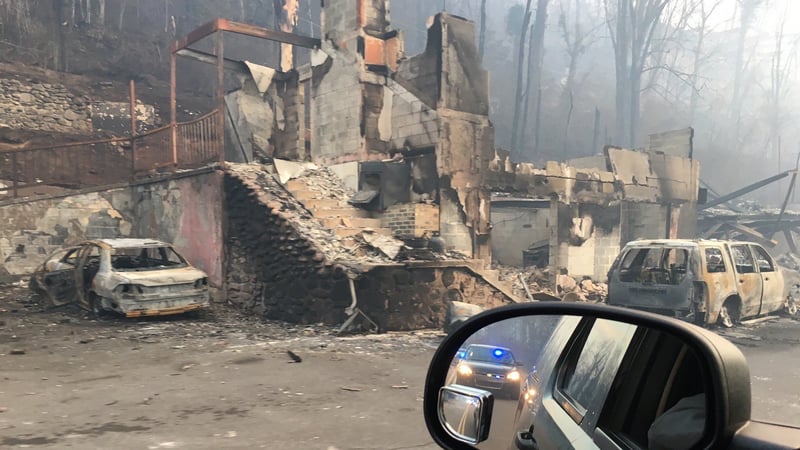 Survey of damaged areas (Courtesy: WBIR)
KNOXVILLE, TN (AP) -
Victims of deadly Tennessee wildfires that began in Great Smoky Mountains National Park are suing the federal government.
The lawsuit in Knoxville was filed Wednesday by two survivors of the November 2016 Gatlinburg area fire -- Michael Reed, whose wife and two daughters died, and James England, whose home burned. They seek a combined $14.8 million in damages.
They blame their losses on federal parks employees violating established fire-management policies, failing to prioritize safety of citizens and property, and failing to notify and warn of threats posed by the fire.
Hurricane-force winds blew embers from the park into Gatlinburg and downed power lines, sparking more fires. Fourteen people died and about 2,500 buildings were damaged or destroyed.
Spokeswoman Dana Soehn said the Park Service doesn't comment on active litigation.
Copyright 2018 The Associated Press. All rights reserved. This material may not be published, broadcast, rewritten or redistributed.