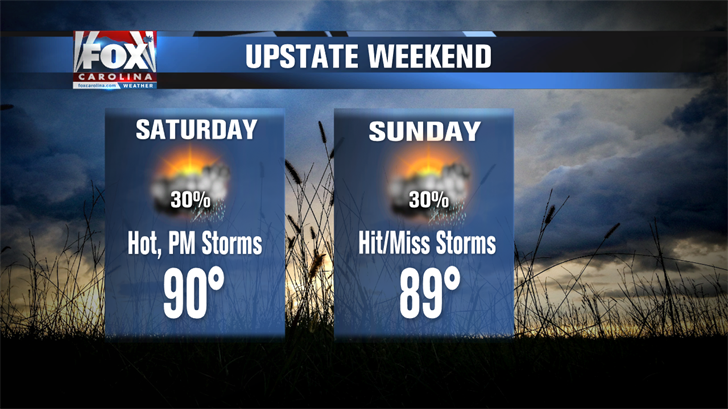 Our Summertime hot with afternoon storms weather pattern will remain in place this weekend with some dry relief around the corner.
The threat for flooding in the mountains remains in place, but at least the soil has had some opportunity to dry out a little courtesy of today's sunshine.
That said, flood warnings remain in effect along the French Broad River due to high river water levels.
This weekend will bring highs near 90 in the Upstate and lower and middle 80s in the mountains, with morning/midday sunshine and spotty to scattered afternoon thunderstorms.
Next week will FINALLY usher in a drier weather pattern with only isolated rain chances returning by the end of the week.
Copyright 2018 FOX Carolina (Meredith Corporation). All rights reserved.